Trip to Sevington Victorian School
To kick start our spring term topic Year 4 visited Sevington Victorian School! The children experienced first-hand what school was like for Victorian children. All the children had a great day and looked the part in their Victorian clothing including their Victorian name for the day! The children were split into boys and girls and undertook different activities that replicated Victorian tasks and lessons for example cleaning brass and beekeeping. As you can see, we took lots of pictures to remember the day.
Term 2- Invaders and Settlers
Trip to Butser Ancient Farm
Year 4 had a fantastic time on our trip to Butser Ancient Farm! We had the opportunity to see a reconstructed Anglo-Saxon house and we talked about how it was similar and different to our homes today.
We got the chance to participate in four activities throughout the day. These were archaeology, wattling, rune chalk carving and jewellery making. The children thoroughly enjoyed all of the activities and learnt lots from the hands on experience that Butser provided them with.
We have been using lots of new technology and online collaborative spaces in our learning!
We have been enjoying researching information about the Saxon ways of life. We sent the information we found out to the interactive board using the iPads and interactive board and also our class blog on Purple Mash.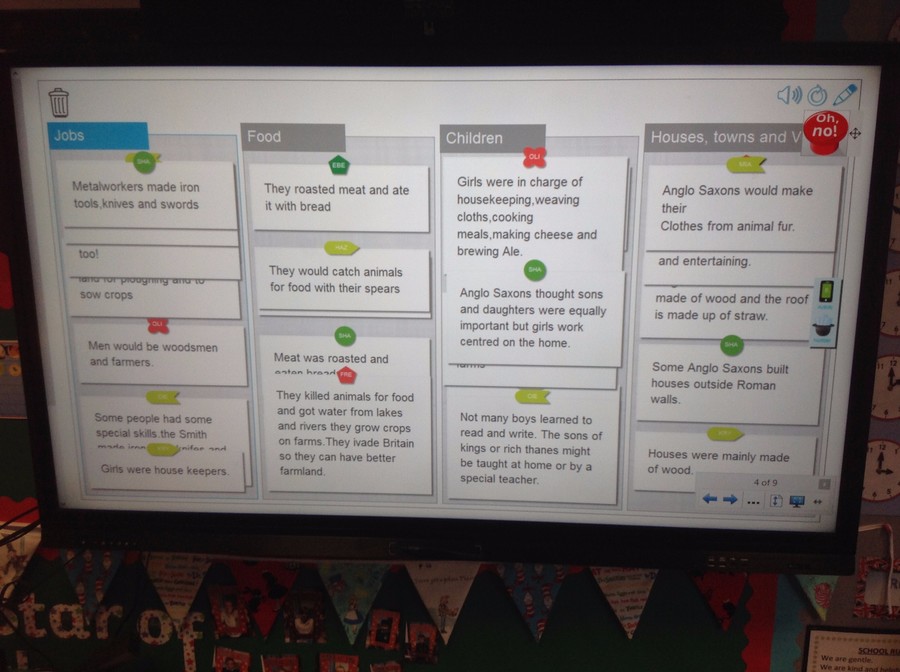 Languages day at Pewsey Vale School
We had great fun at the Pewsey Vale languages day. We learnt some Welsh and Russian.
Year 4 have been using Modroc to create our own volcano models.
We also watched a video of Michael Rosen telling his story about chocolate cake. The link is below.
https://www.youtube.com/watch?v=7BxQLITdOOc
We discussed how he retells stories using emphasis and animation and then we had a go at retelling stories from picture books.
Term 3 and 4- Tombs and Temples
Amazing Egyptians production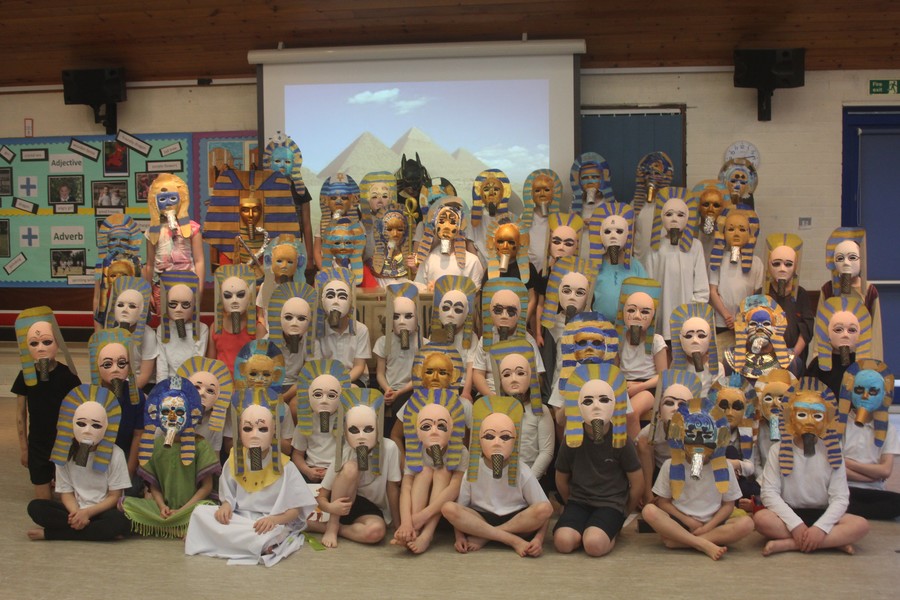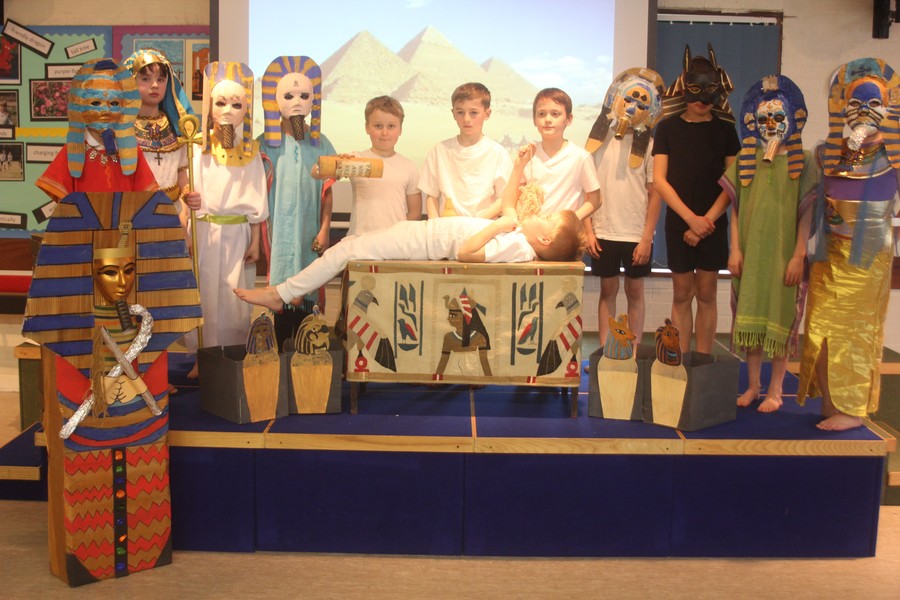 Egyptian Art
We have been getting our hands dirty with lots of art this topic! We have made scarab beetles using clay and metallic paints to decorate them! We used Modroc to make mummified cats and we also made our own Egyptian death masks which we used for our LKS2 production.
Cluedo Maths
We have been solving a murder mystery by playing Cluedo in maths. To solve the mystery different groups calculated the area and perimeter to solve the clues and work out the weapons, rooms and suspects!
Our trip to the Egyptian exhibition at Highclere Castle
Trip to Sharcott Pennings Farm
Year 4 thoroughly enjoyed our trip to the dairy farm on 25th November. Whilst we were there we learnt all about the cows that the farm keep for example different breeds, diet and also when cows have calves and are milked.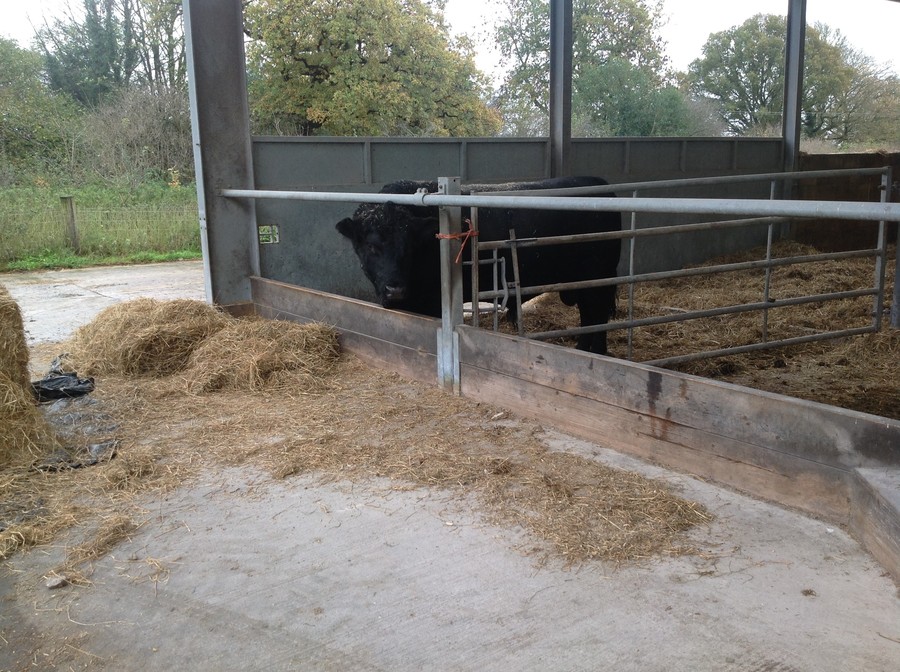 Term 1- Ancient Wiltshire
Geography and Art
As part of our 'Ancient Wiltshire' topic we have been looking at maps, map symbols and observing Avebury on Google Earth.
The class have created 3D models of Avebury with salt dough and painted them.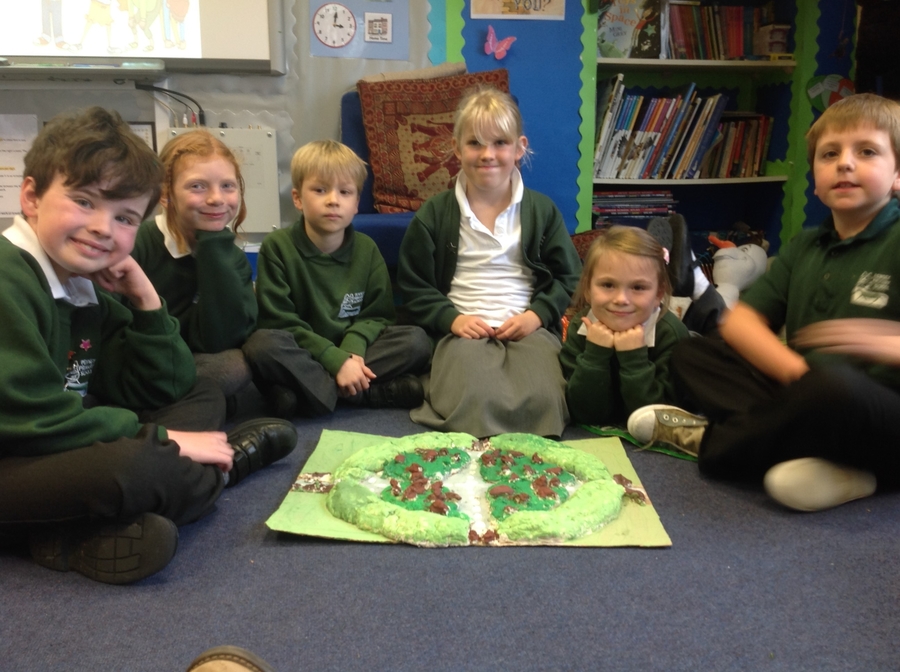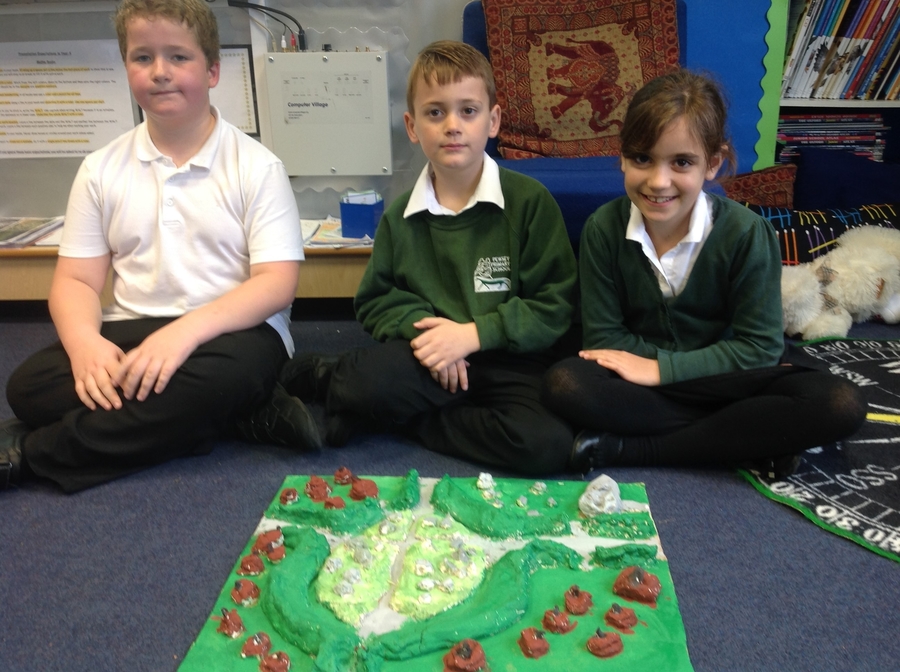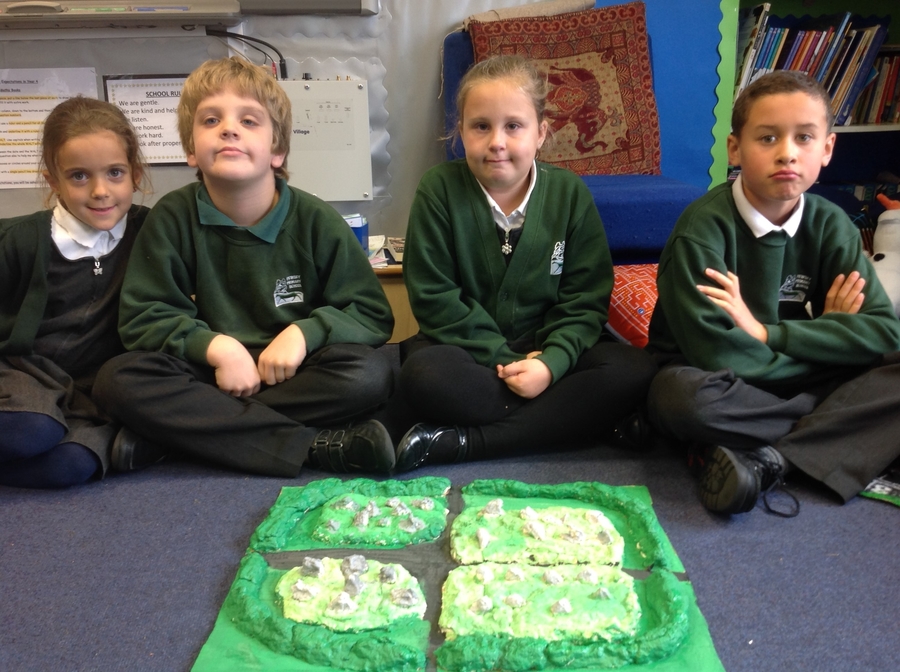 Science- Rocks and Fossils
In science we are learning about rocks and fossils. We have been exploring and observing different rocks and looking at their properties. Today we were testing them in a number of ways for example with water, to see if they were permeable or porous. Below are some pictures.