Bubble B News- Mental Health Week
The children in 'Keyworker Bubble B' used a green screen to create a news report about what they have been learning.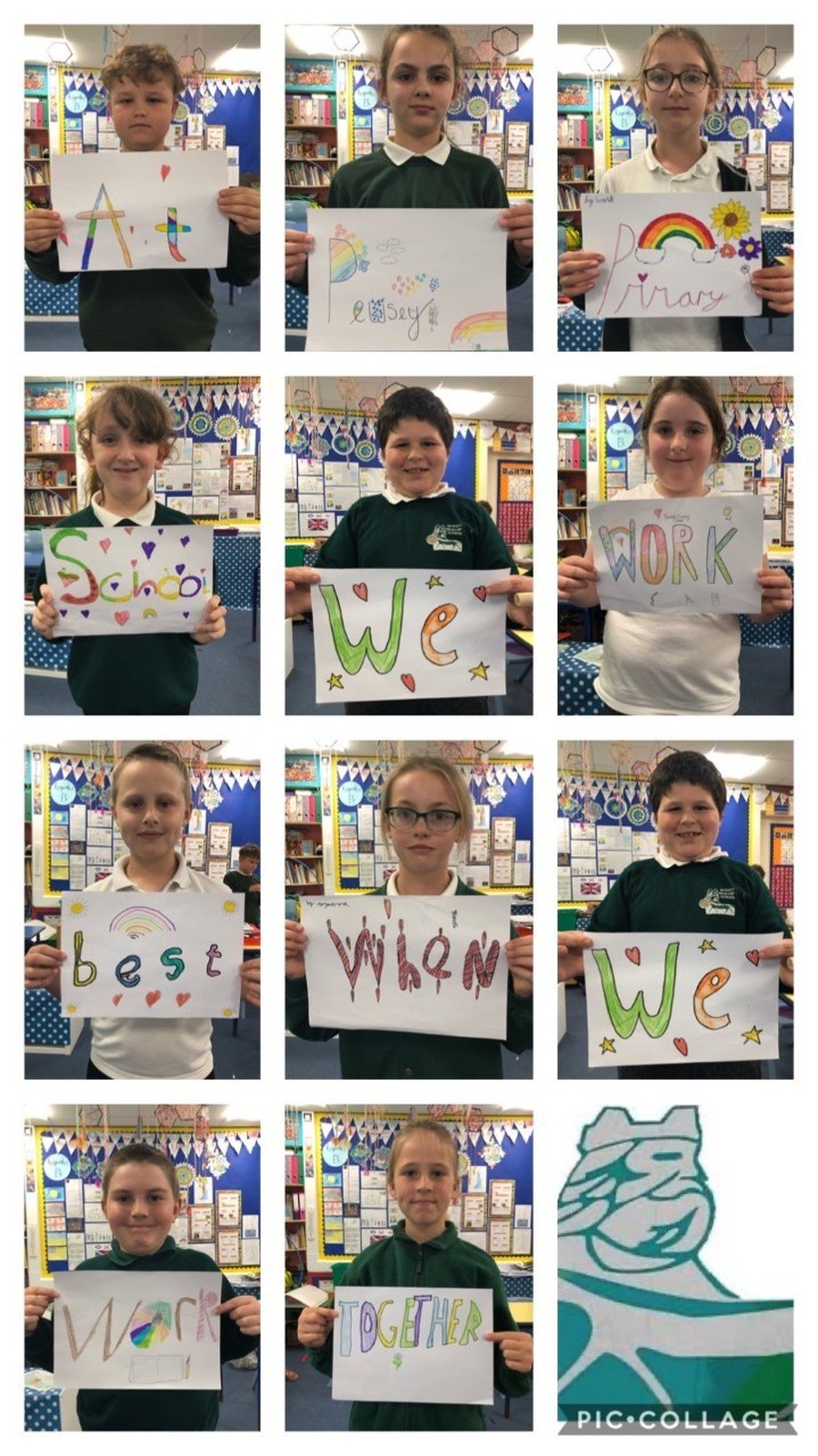 Social distance dance
The children taught each other a dance routine and spent their lunch time perfecting it!
Pop Art Portraits
The children had a picture of themselves in black and white and then used half of their face to help draw the other half in the style of pop art.
Origami
The children had a go at some origami by following instructions. We made all sorts of animals.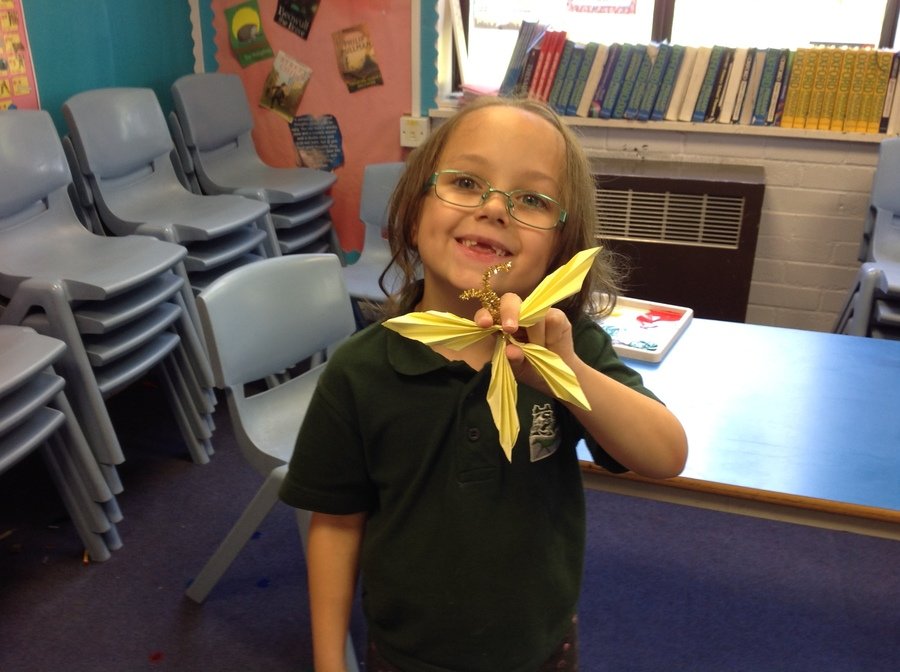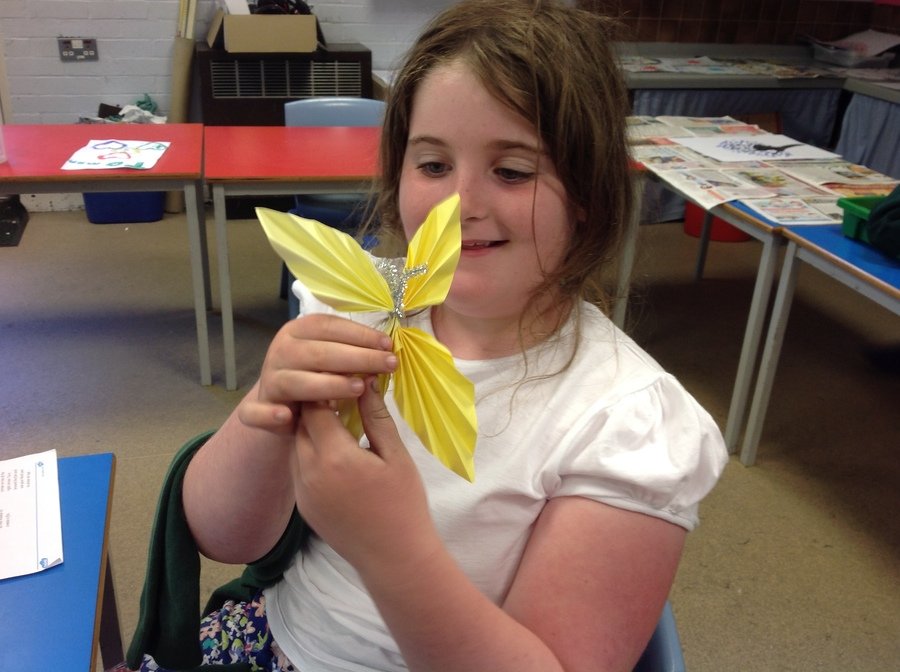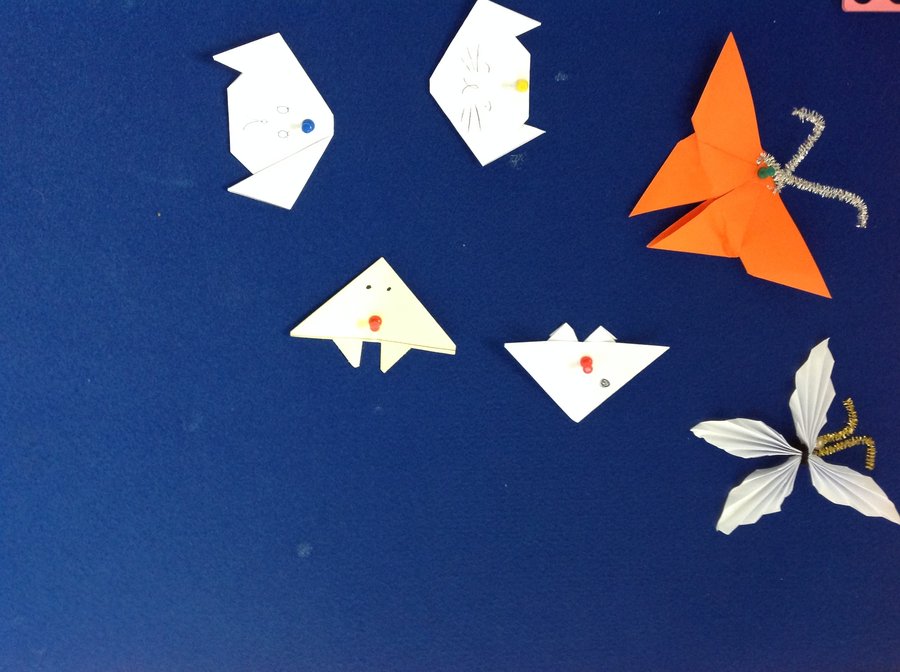 Blossom Trees
We had fun making finger printed pictures of blossom trees.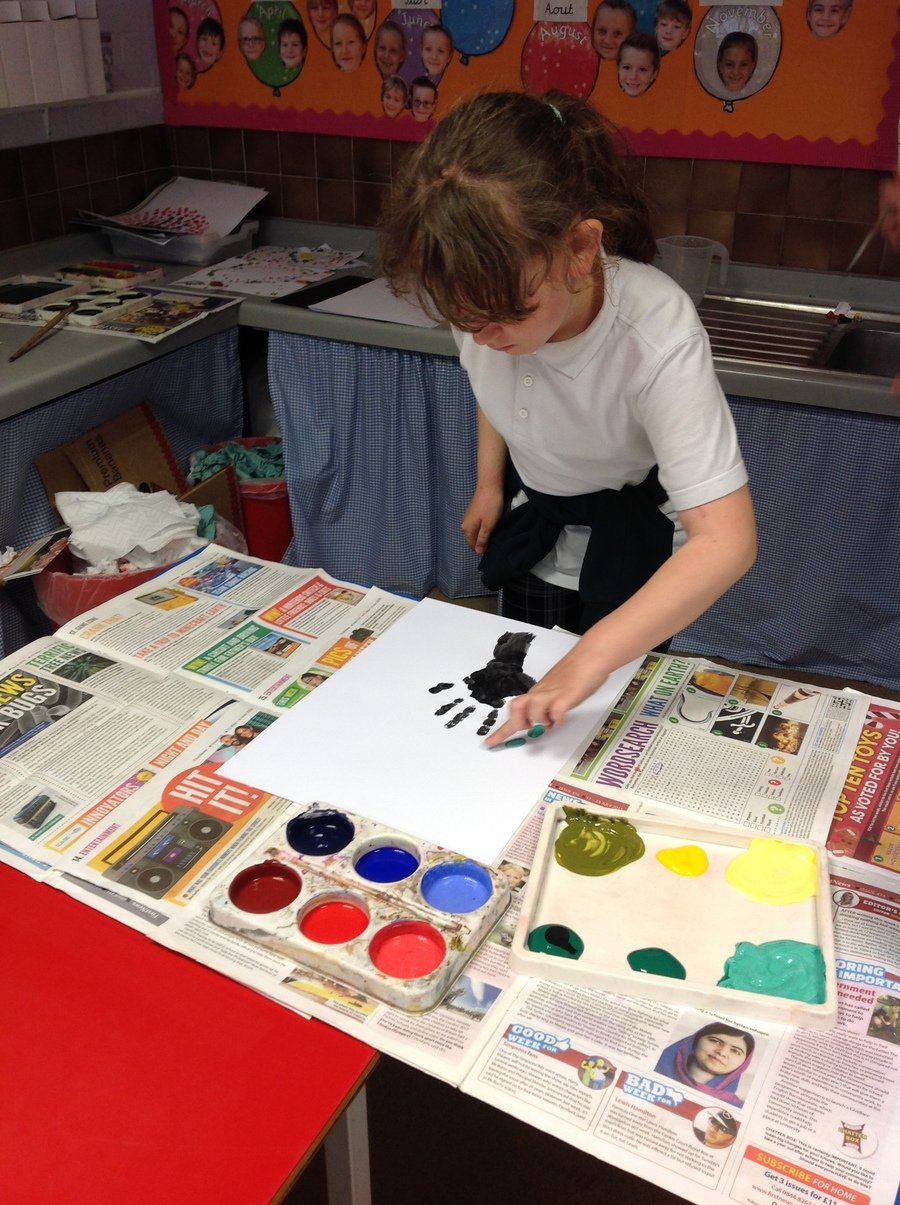 Hearts
We made hearts to give to someone special.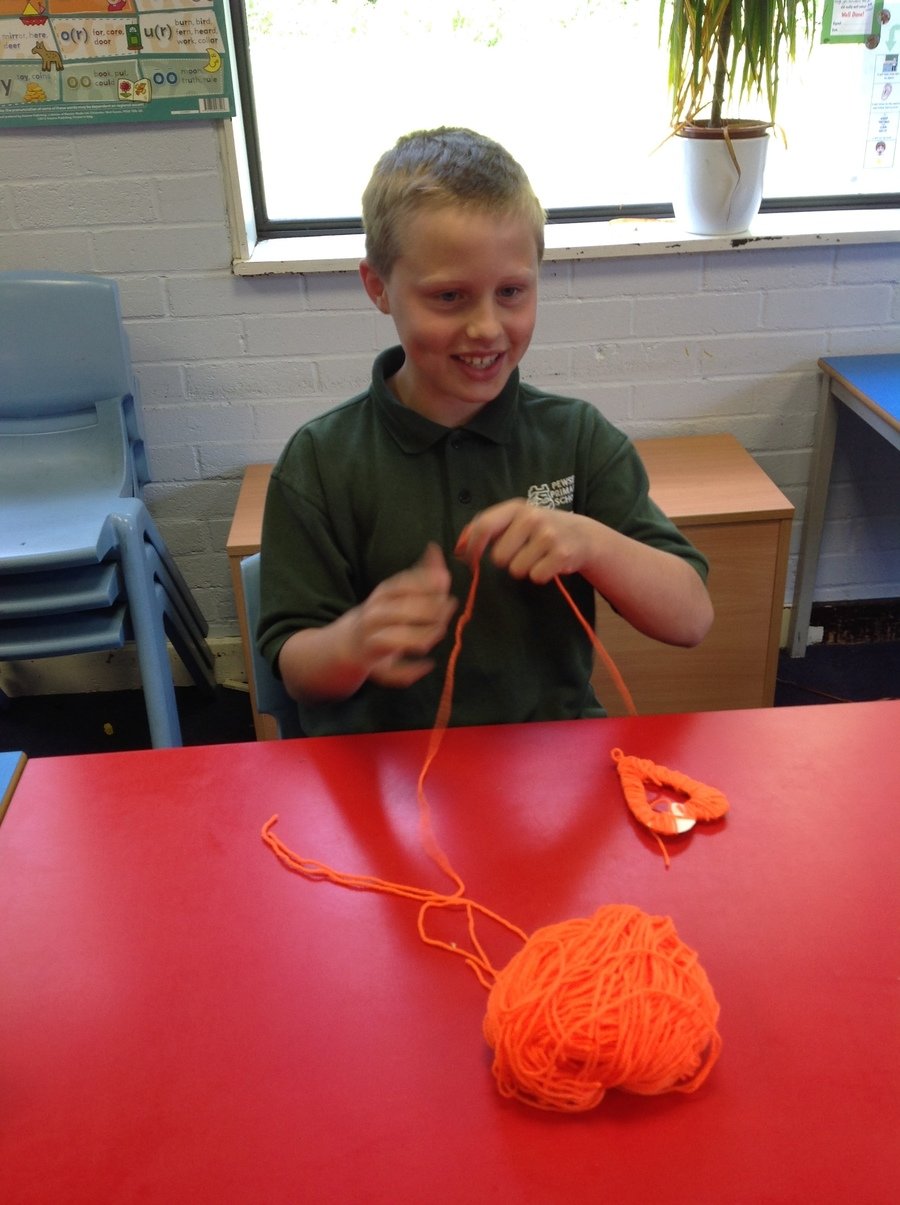 VE Day Celebrations
We made Union Jack paper chains and bunting to decorate the classroom. We also used red, white and blue icing to decorate biscuits - we enjoyed eating them afterwards!
Abstract Masks
The children looked at abstract portraits and mask examples and then created their own. They were encouraged to be creative with colour, shape, size and features.
Coconut Ice
The children made coconut ice which they though was very yummy!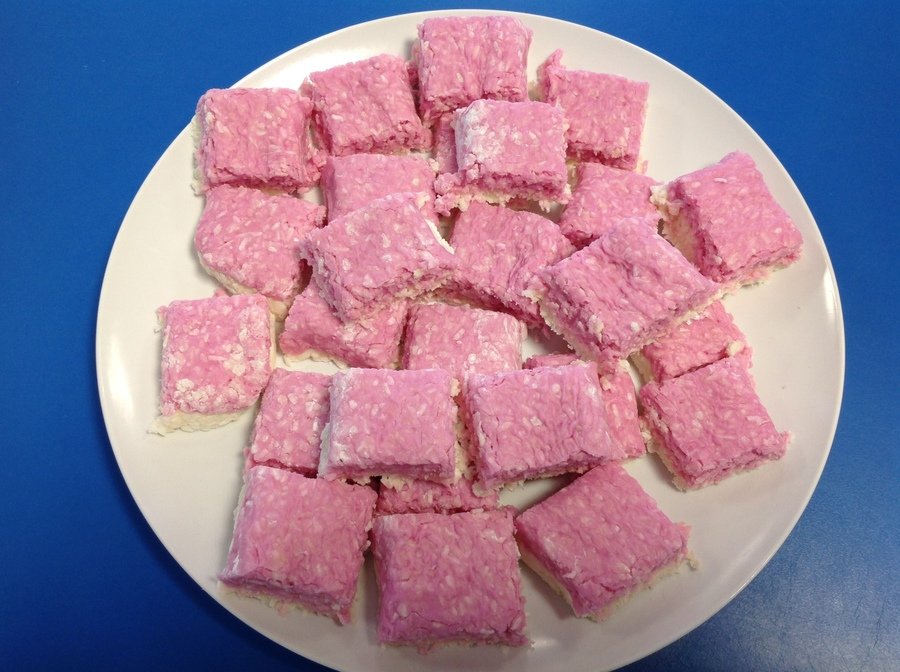 More Easter Themed Activities
Easter eggs arrived thanks to B&M and Aldi.
They were greeted by lots of Easter bunnies.
This was followed by painting pebbles and enjoying the wonderful sunshine.
Stop Motion Animation
The children in school have been using the app 'I Can Animate' to create their own stop motion animations. They then imported their clip into iMovie to add music and audio recordings.
The Super Builders by Scarlett (Y6)
African Plain by Olivia (Y4)
We are the Pokemon Hunters by Mason and Ashton (Y1)
Make a New Friend by Scott (Y4)
African Adventure by Emily (Y5)
Jungle Jail by Jayden (Y4)
Rainbow biscuits
The children made biscuits and decorated them with rainbow coloured sweets.
Rainbow Key-rings
The children stitched their own key-rings.
The children made some beautiful rainbows.
Science experiments
The children had a go at some fun science experiments. We made some lava lamps using oil, water, food colouring and effervescent vitamin c tablets.
They also grew their own rainbows using tissue, coloured pens and water!
Outdoor learning
The children have been making the most of the lovely weather and planting more vegetables in our outdoor learning area. There was also some time to climb trees and weeding!
Natural dream catchers
The children collected natural resources from the school grounds and used twine and sticks to create their own hangings. We decorated the tree outside Mrs Gilbert's office- make sure to have a look next time you're in school.
Augmented Reality
The children used Google to 'meet' some animals using augmented reality. If you are interested in doing the same Google 'Facts about....' on a smart device and choose an animal.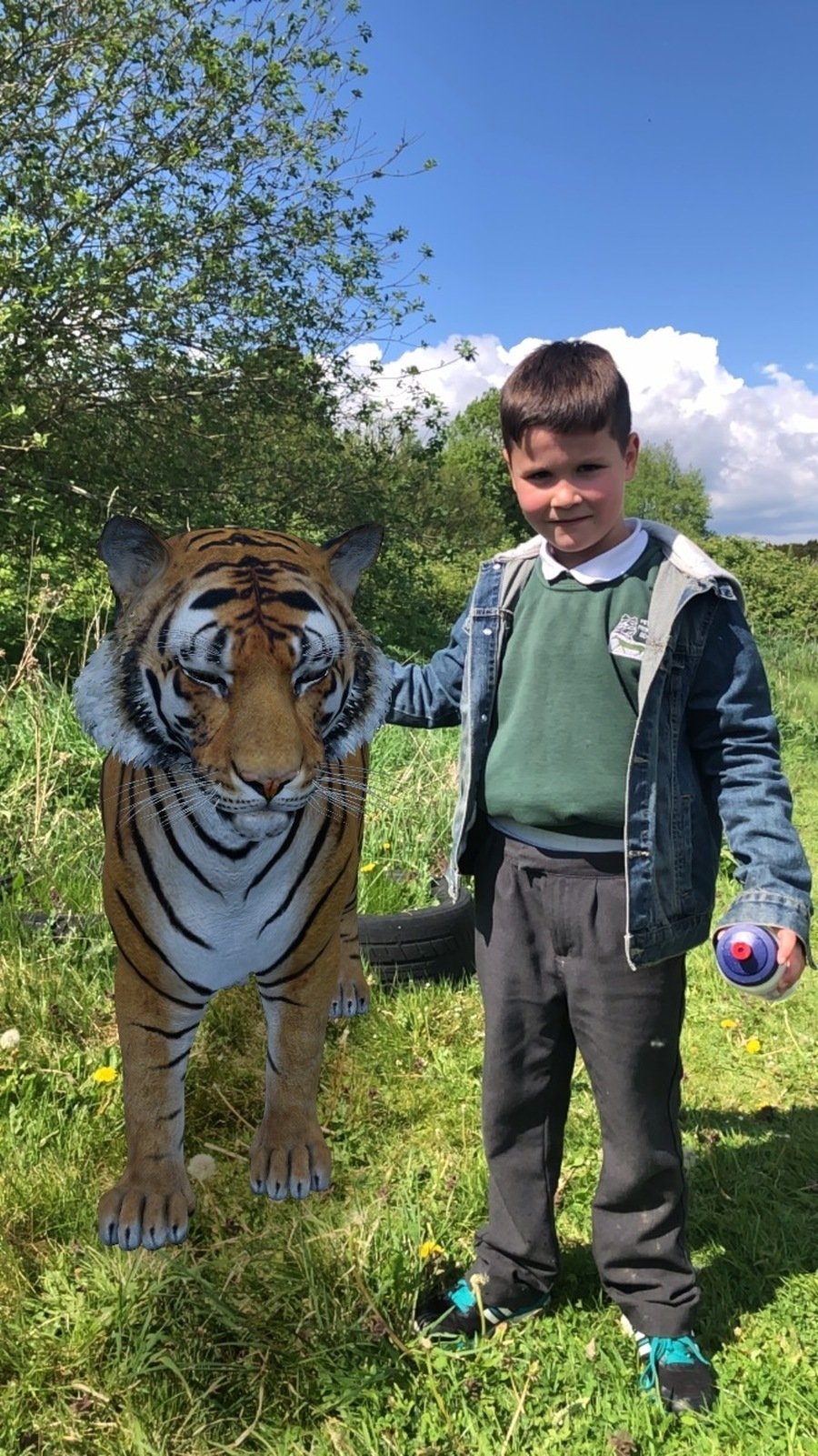 Vegetable Patch
The children have continued to work on the vegetable patch and have planted seeds to grow lettuce and even helped with some weeding!
Easter Themed Activities
Paper Weaving
The children used strips of coloured paper for weaving. We then cut Easter and Spring themed shapes from black paper to lay over the top.
Clay Modelling
We used air-drying clay to create Easter Bunny models. We hope to paint these once they have dried!
Cooking
We used our weighing and measuring skills to make some chocolate cornflake nests.
Stained Glass Window Art for The Nightingale Hospital, London (ExCeL Centre).
The children designed their own stained glass windows and we will upload them onto The Nightingale Hospital's social media page.
We included poppies for the 75th anniversary of VE Day on 8th May.
Outdoor Learning
In outdoor learning the children have dug out and created a vegetable patch. They have also made two scarecrows using old uniform, straw and masks. This week, the children started to make a bird hide and a bug hotel. They continued to look after the vegetables and flowers they planted.
PE
This week we completed motor skills circuits with Mr Smith. The children also used a parachute to give them a turbo boost in races!