School Closure- At Home!
Isobel in Year 2 continues to be very busy! The Monet painting is especially good"
Cabhan in Year 5 has been doing some baking for VE Day! They look delicious!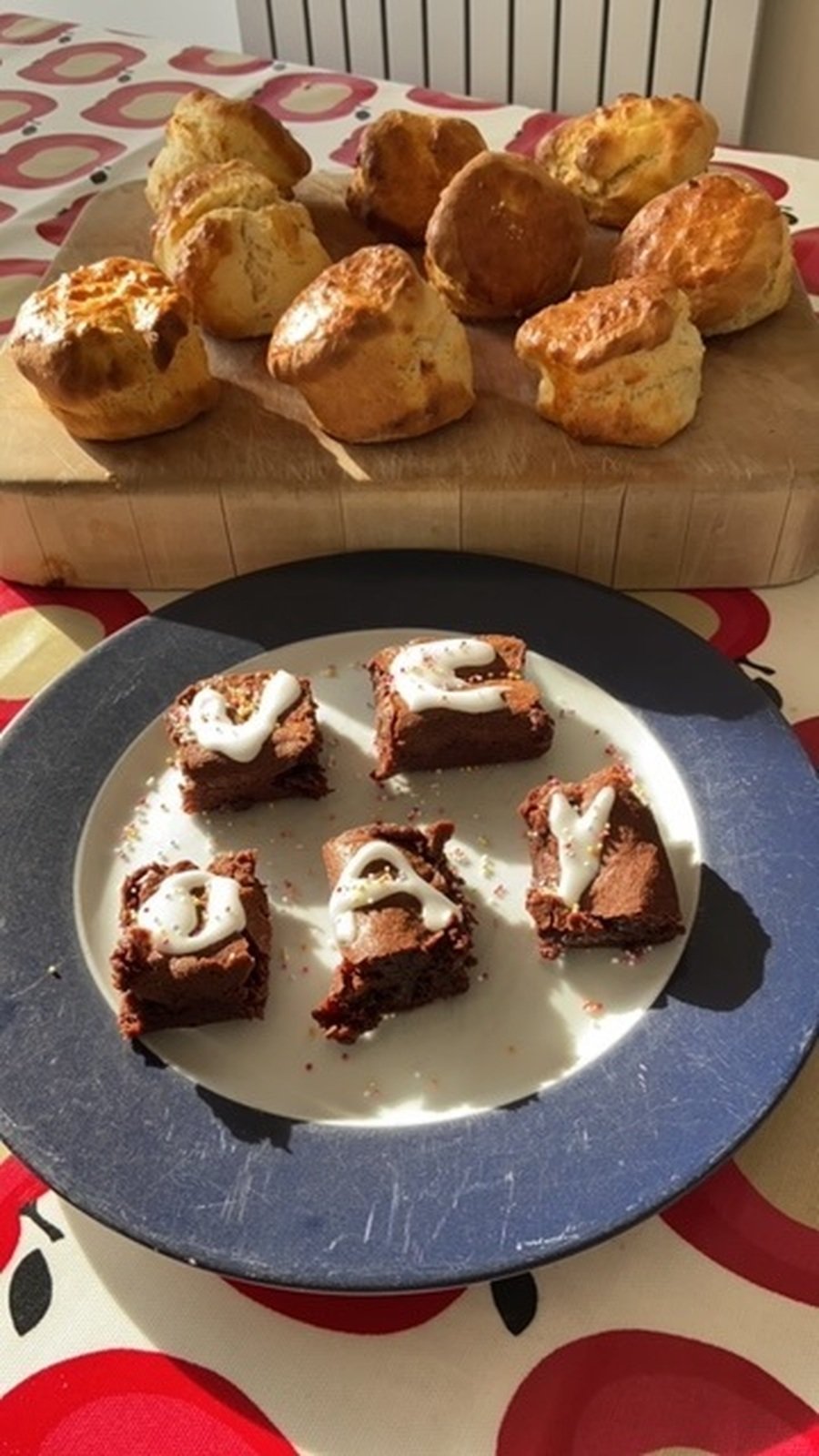 Jessica in Year 2 and Madelaine in Year 4 have been making bunting to go outside their house for VE Day! Looks great, girls!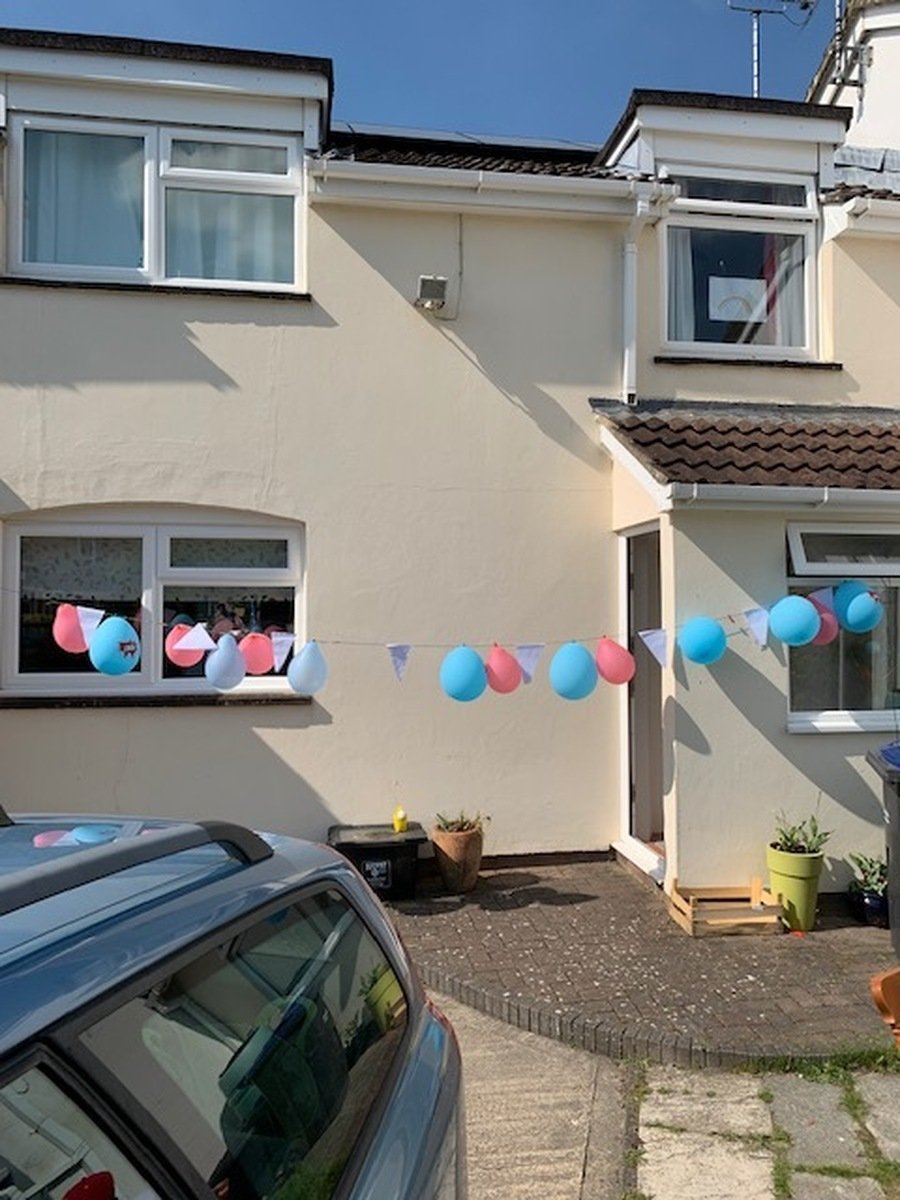 Willow in Year 2 has been practising her handwriting whilst writing a poem about the months of the year- well done, Willow!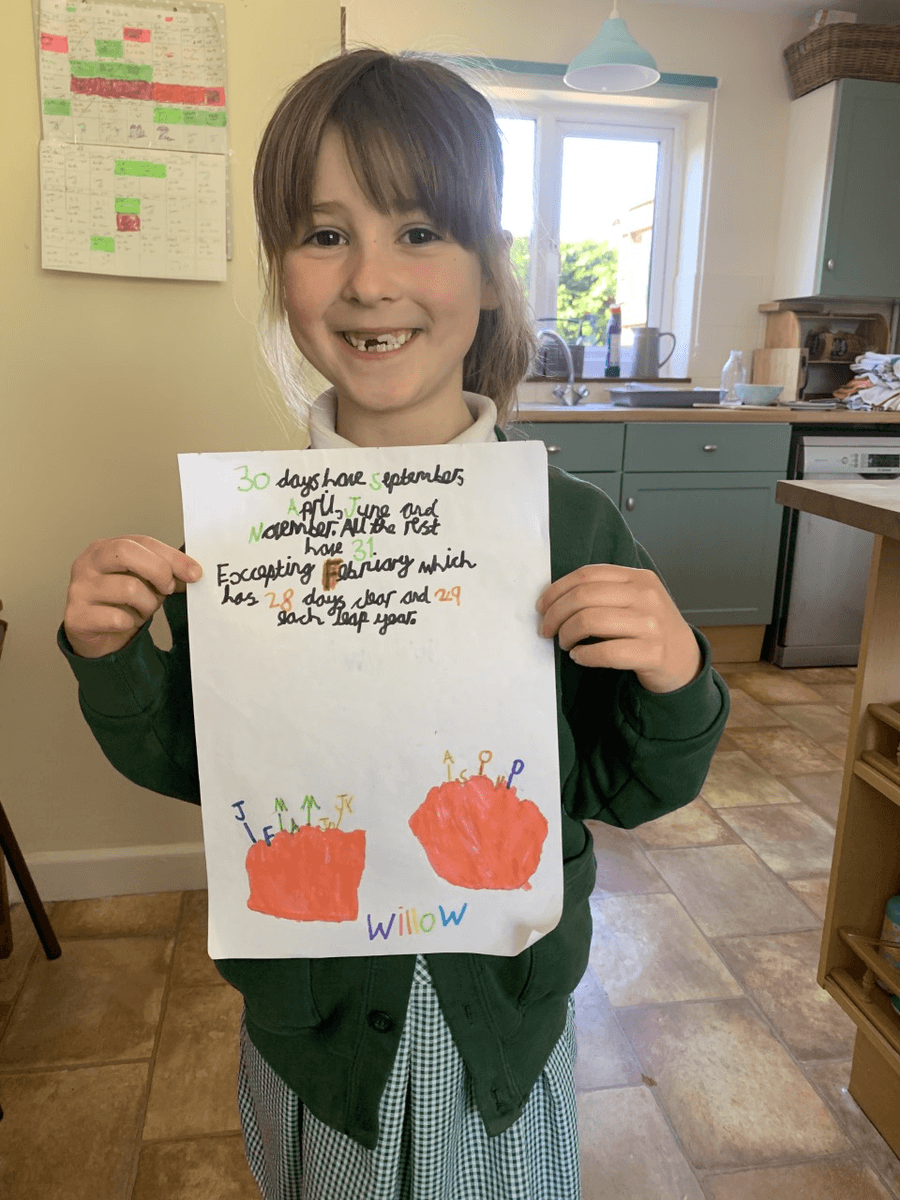 Isobel in Year 2 has been busy following her interest in dinosaurs. She has made a fabulous dino skeleton- can you guess which dinosaur it is? Great work, Isobel!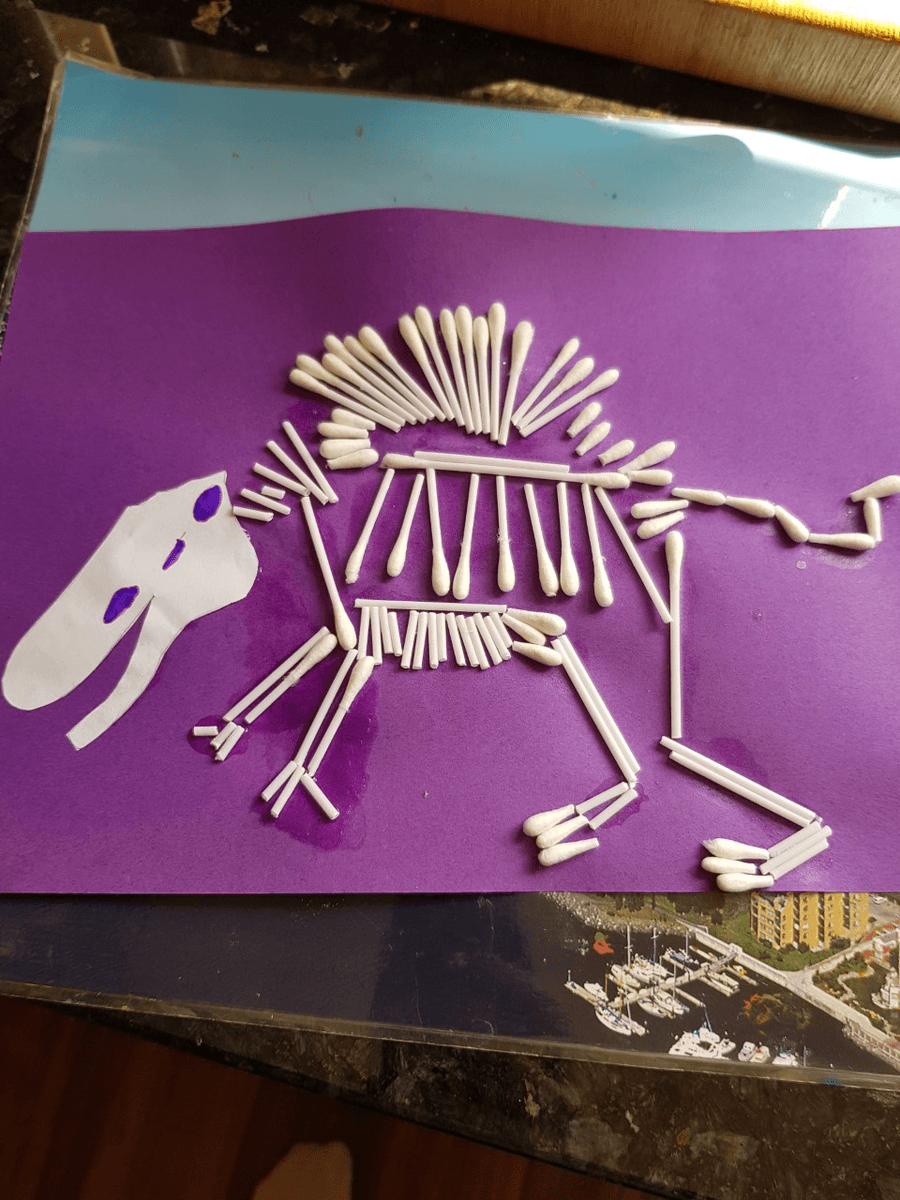 Alfie in Year 5 and Evie in Reception have been very busy with their learning! Look at the shadow work- what a great thing to do in the sunshine! Good work both of you!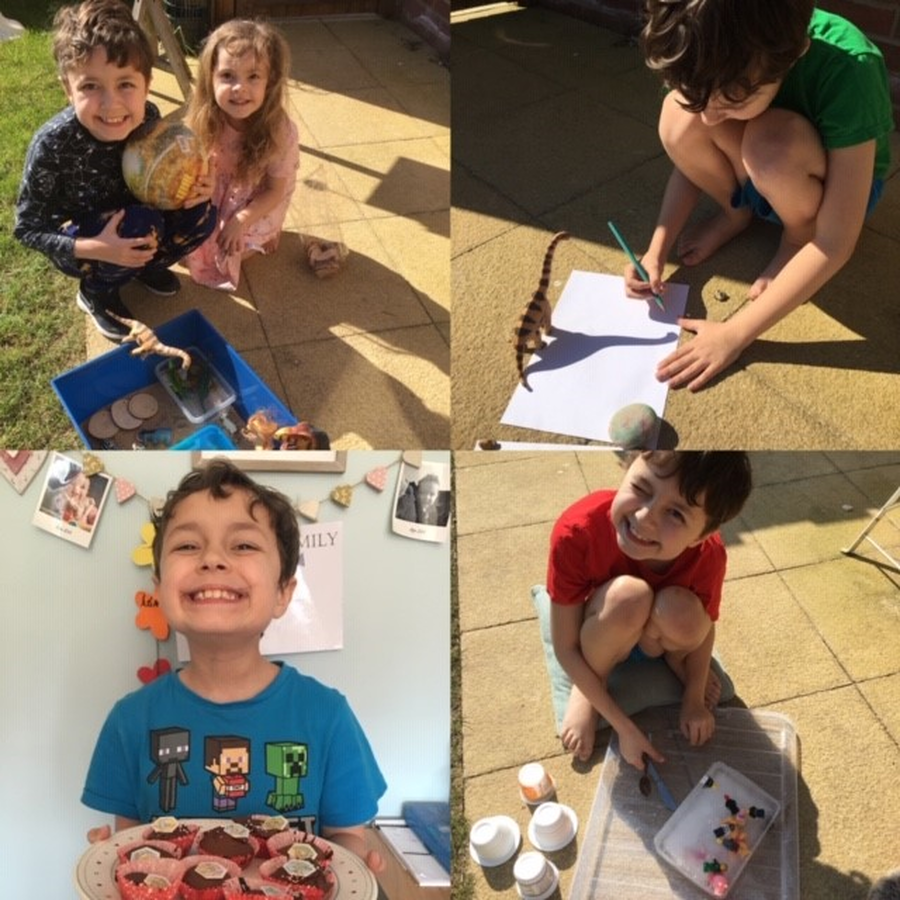 Luca in Year 1 has been doing the Science learning that Mrs Kemp set. He has been out looking for plants and has counted them, and he has drawn and labelled a picture of a sunflower! Amazing work, Luca!
Elsie in Year 2 has been researching Shackleton, the famous explorer. She was lucky enough to have a family friend who has written a book on Shackleton- she has really enjoyed reading this! Elsie is reading the book in her 'igloo' that she has made. Can you see Pip the penguin's shelter in the photo? N-ice work, Elsie!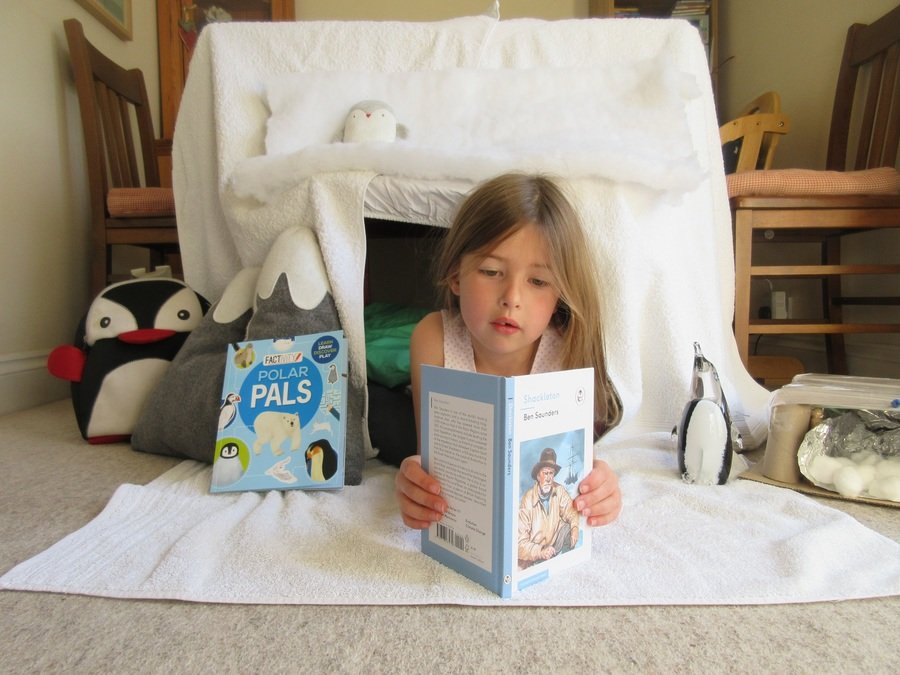 Kaeden in Year 1 has been doing lots of learning at home. He has enjoyed watching his volcano explode! Excellent learning, Kaeden!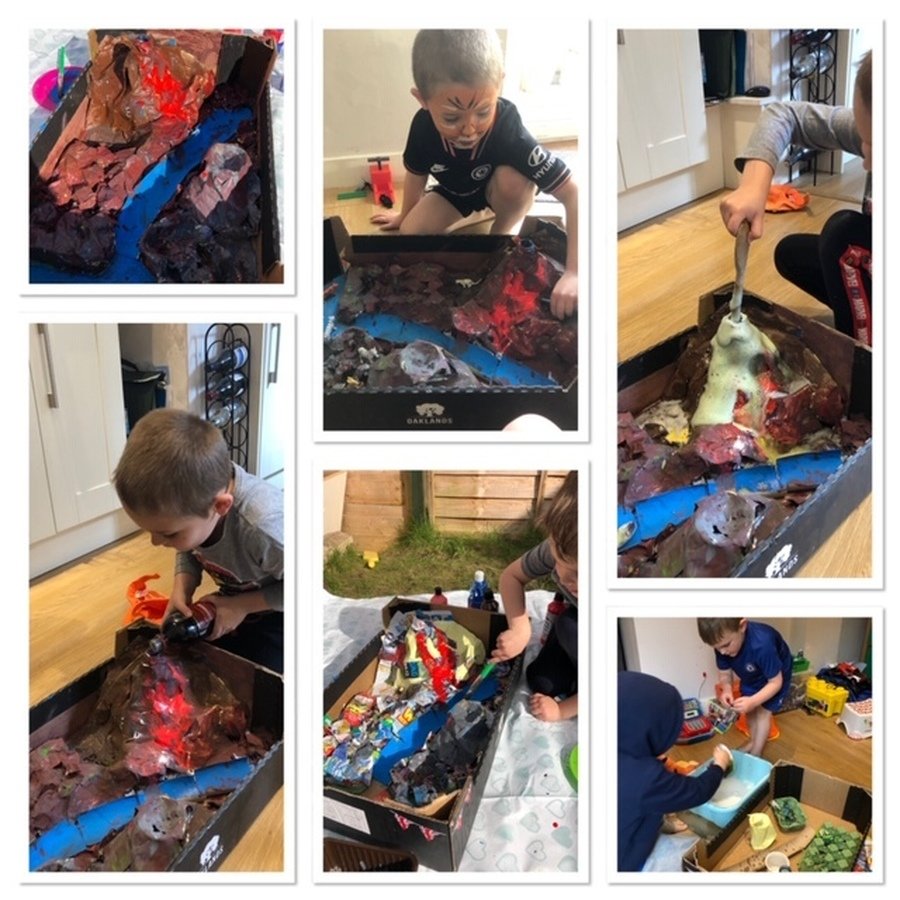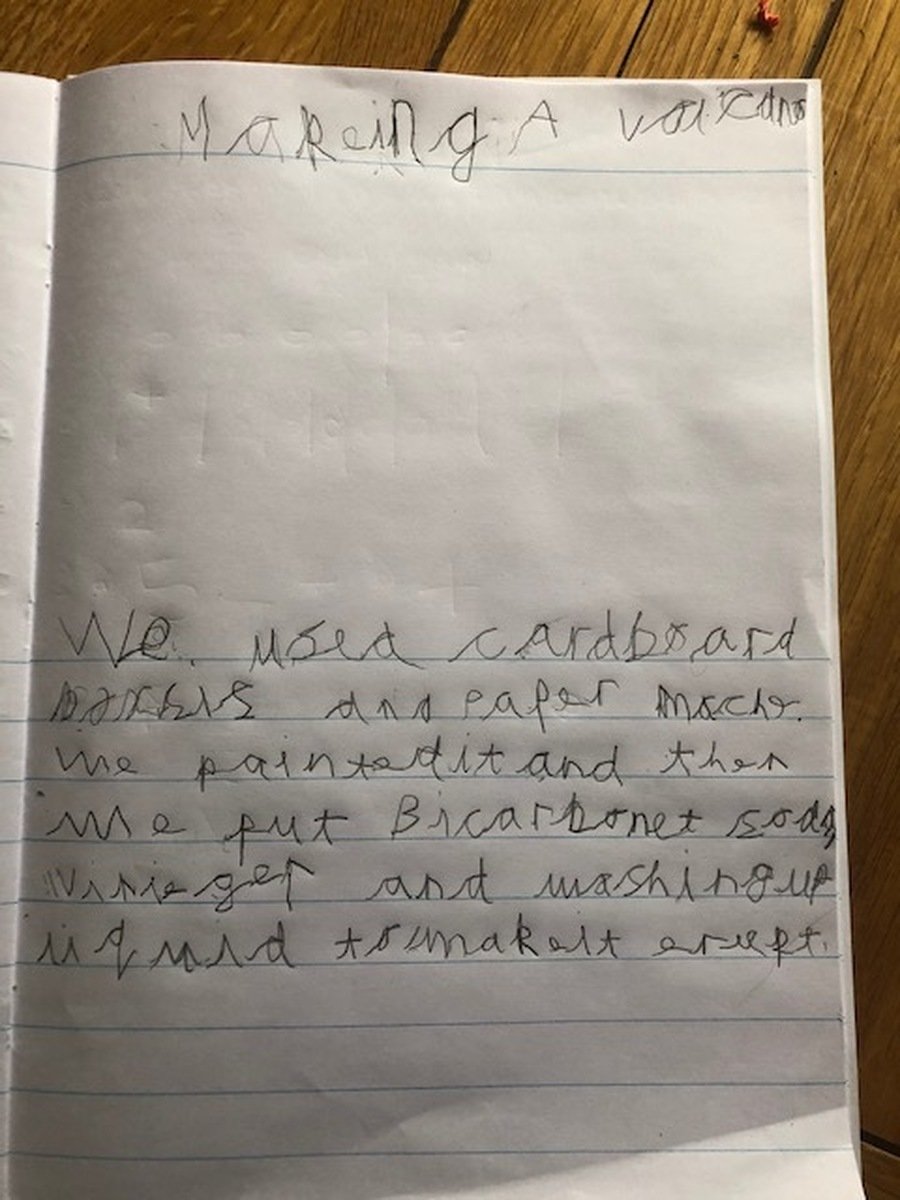 Amelie in Year 5 and Declan in Year 2 have been very busy learning at home. How fascinating to see what they have been looking at under the microscope.
Florence in Reception has been working incredibly hard at home. A great picture of Handa's fruit, Florence!