Pewsey Primary School Council 2018-19
Child-Friendly Anti-Bullying Leaflet
The School Council have been working with Mrs Weyman to create a Child-Friendly Anti-bullying leaflet. The leaflet is displayed around the school. You can read the leaflet by clicking on the image below.
WWI Centenary Celebrations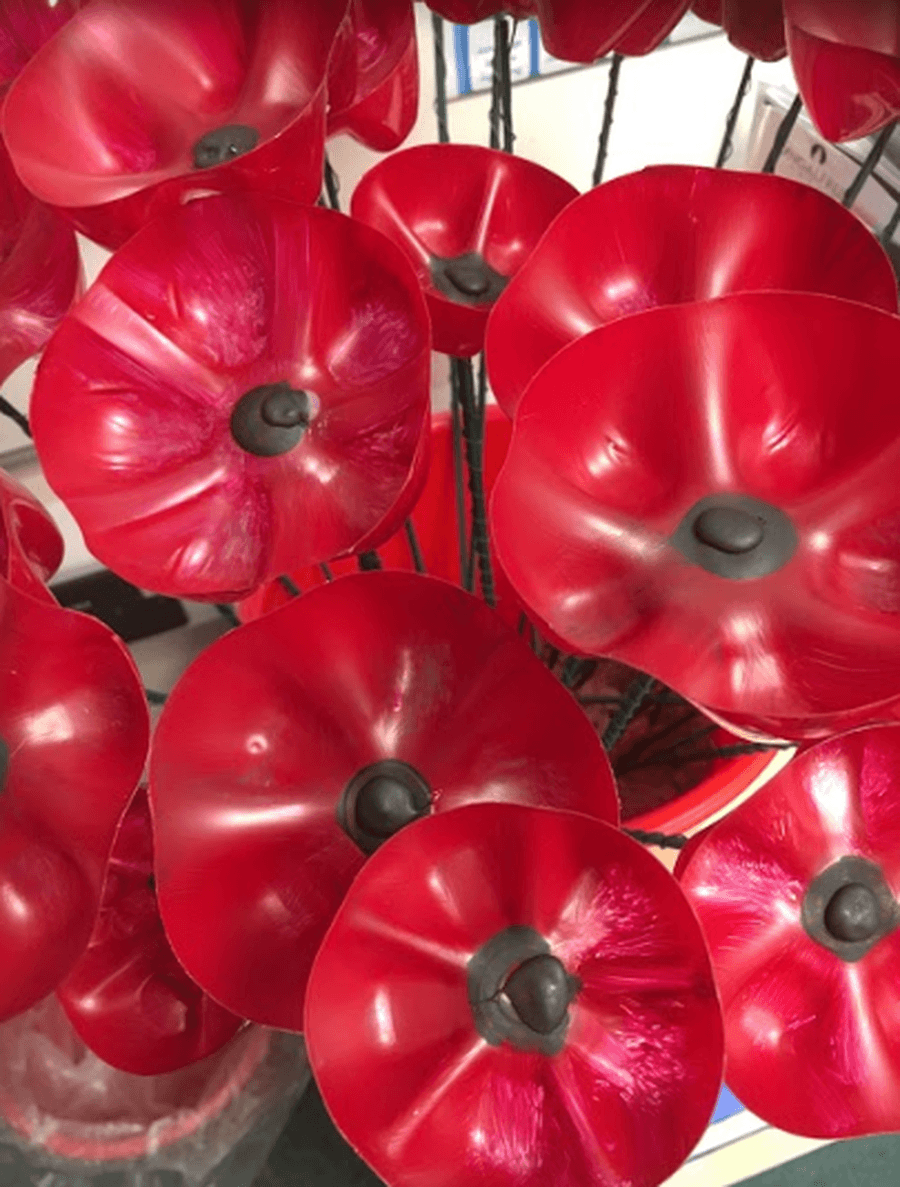 Every child in the school brought in a recycled plastic bottle that they no longer needed. We cut the bottom off of each bottle and then painted them red with a black dot in the middle. Also we added a stalk (garden cane) to the poppy heads. Finally, we varnished them.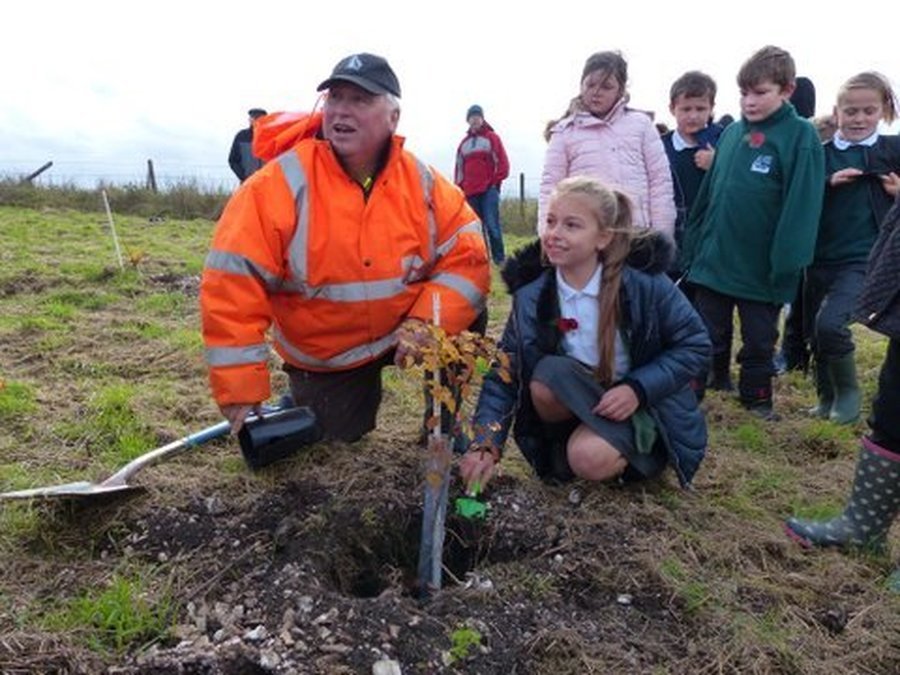 On Friday 9th November, the Year 5 Class, Upper Key Stage 2 School Councillors and some members of the choir planted 33 trees in the shape of a cross on Pewsey Hill. We planted 33 trees to represent the 33 men from Pewsey who sadly lost their life during WWI.Next to each tree, we put one of the poppies that we made and students from Pewsey Vale School, placed a name tag by each tree.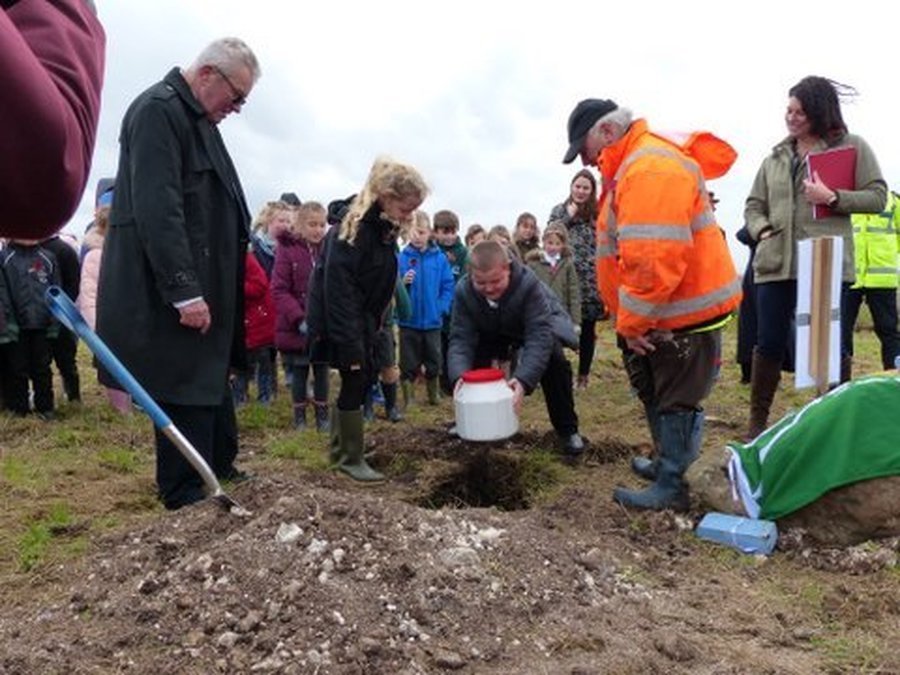 Each class chose 2 items to put in a time capsule that we buried during the celebrations. The items that we chose included: a toy dinosaur, a handwriting pen, photographs of Pewsey, a thank you letter to the soldiers and a SATs paper.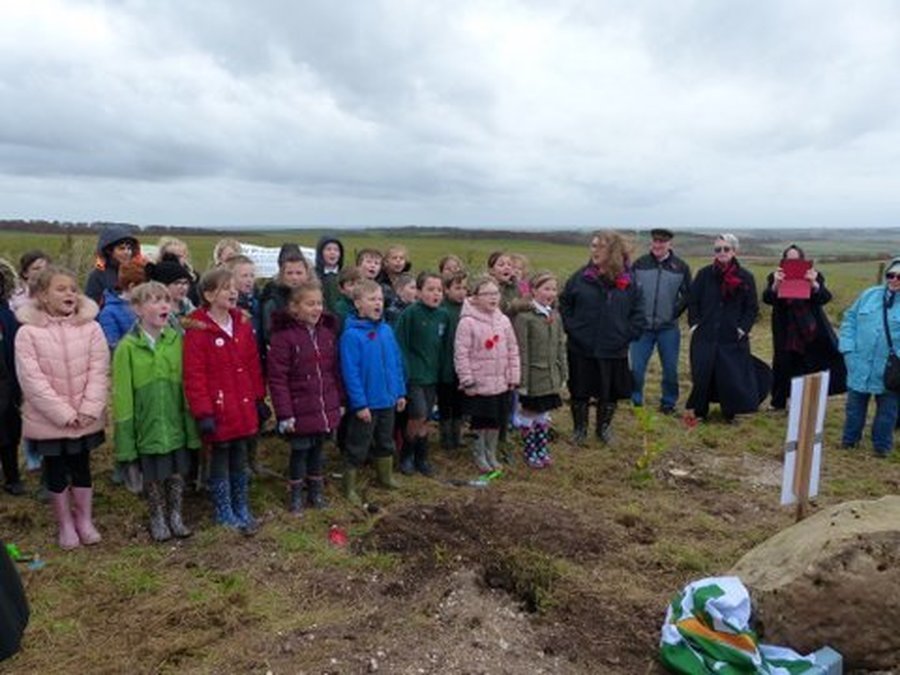 At the end of the celebrations, we sang 'A Long Way to Tipperary' and Pack up your troubles'.
Pewsey Primary School Council 2017-18
"Impeccable behaviour, preparation and presentation of questions," Pewsey Parish Council.
On Tuesday 18th October, the School Council were very excited to attend a Pewsey Parish Council meeting. Our dedicated School Councillors met Mrs Gilbert and Mrs Spanswick at 6.30pm outside the Bouverie Hall.
At the start of the meeting, the children asked the Pewsey Parish Council some excellent questions about being on the Parish Council. The children then sat and watched the first half of a Parish Council meeting. The children learnt lots of new information and gained some ideas about how to run a Council meeting and we will be using some of these ideas in our own School Council meetings.
Walk and Wheels on Wednesdays
The School Council are encouraging the children at Pewsey Primary School to be more healthy. They are keeping a record of how many children come to school on a Wednesday by bicycle, scooter or on foot.
What is a school council?
A school council is a group of students who are elected to represent the views of all pupils and to improve their school.
What does it do?
A school council does a number of things:
The school council meets - with a teacher present - to discuss and sort out problems. These may include school lunches, behaviour or ideas for fundraising events.

Members of the school council will be responsible for carrying out the ideas that have been agreed.

Last year (2015 - 2016) The School Council helped us to achieve the Bike It Accreditation!