Reception & KS1 Dress Rehearsal Monday 11/12 at 2.00pm
Performance to pre-schools and parents with younger siblings Tues 12/12 at 9.30
Performance to parents/carers Tuesday and Wednesday at 2.00pm
Please ensure your costume stays in school!
School Christmas Dinner Thursday 14/12 wear your Christmas Jumper/hat
Christmas Fair at 3pm Friday 15/12
LULWORTH COVE AND DURDLE DOOR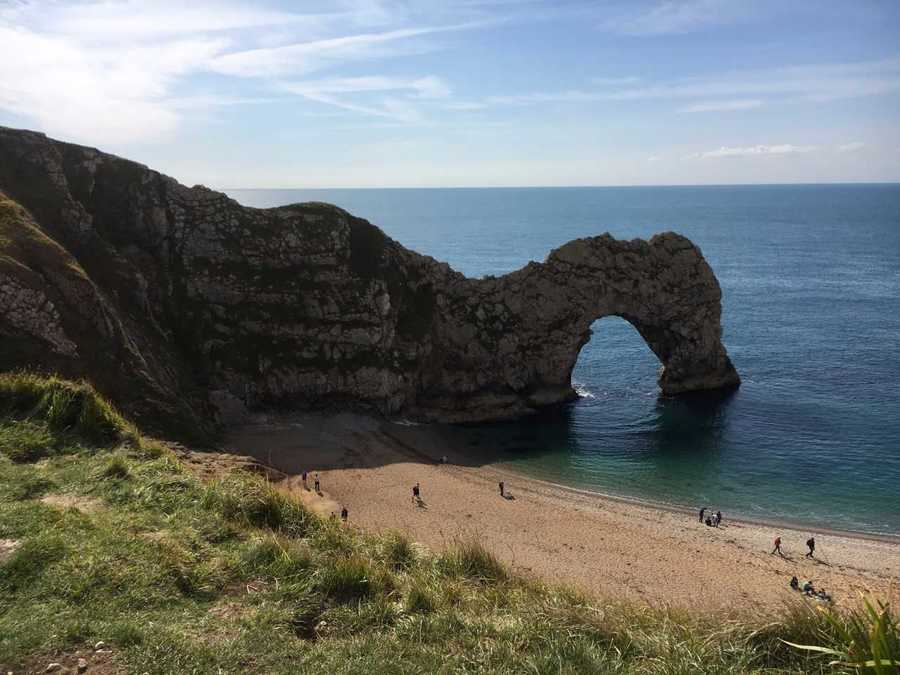 Years 5 and 6 started their Coasts topic with a very sunny trip to Lulworth Cove and Durdle Door. We saw lots of different coastal features and the children enjoyed sketching Durdle Door. We were very lucky with the weather and some children described this trip as "the best trip ever!".
Thank You!
On behalf of the whole school, the School Council would like to say a huge thank you to Pewsey Parish Council for the fantastic bench that they have kindly bought our school. The School Council wished for a new bench to use at playtime and lunchtime and now their wish has come true!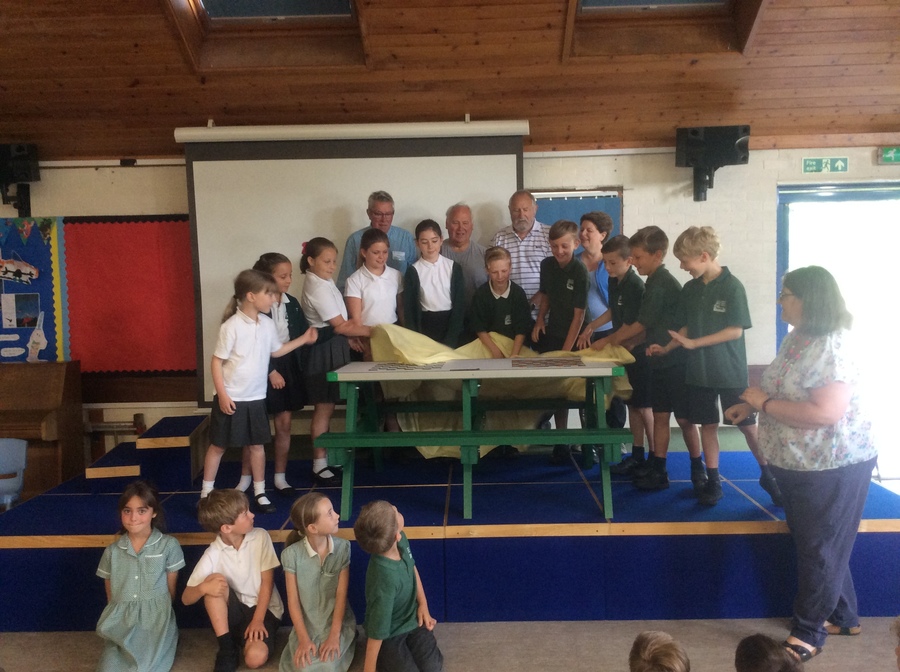 Pewsey Primary School dress up for Red Nose Day!
Pewsey Primary Headteacher chosen for key National School Support role
The Headteacher and staff at Pewsey Primary School have been selected for a top role supporting schools in challenging circumstances.
Headteacher Nicola Gilbert has been appointed to the role of National Leader of Education (NLE). Read more
The Year 5 Class are famous!
In February, the Year 5 Class visited Haine and Smith Opticians in Pewsey. We had a fantastic time. The Gazette and Herald wrote an article about our visit. If you would like to read the article then click here.
Year 3/4 Trip to Sevington Victorian School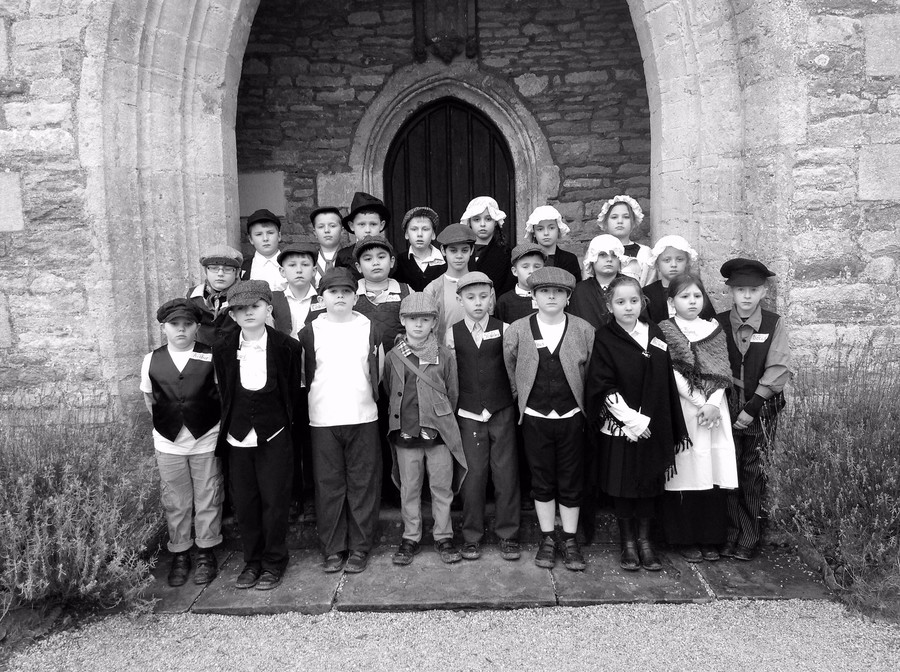 On the 17th and 24th January, Year 3 and 4 visited Sevington Victorian School and experienced first-hand what school was like for children in Victorian times. All the children and staff dressed the part in Victorian style clothing, as well as taking with us our authentic 'hunk of bread and piece of cheese' wrapped in brown paper for our lunch! The day was designed to mirror that of school children from the Victorian time period and the children had the opportunity to experience a number of lessons including using inkwells and dipping pens.
The children learnt a lot from their day and I hope the trip was memorable for the children!
Read more here.
Key Stage 2 results 2016
The Governors are delighted to congratulate the staff and pupils for the Key Stage 2 Results in 2016. Once again the results were quite outstanding and stand comparison across the whole country. We came in at 300th in The Daily Telegraph's list of the "Top 1000 Primary Schools in the country" made up of the very best out of the 16000 primary schools in the country.
We also received a congratulatory letter from the Regional School, Commissioner for being one of the top schools in the South West Region.
School Council grills Pewsey Parish Council!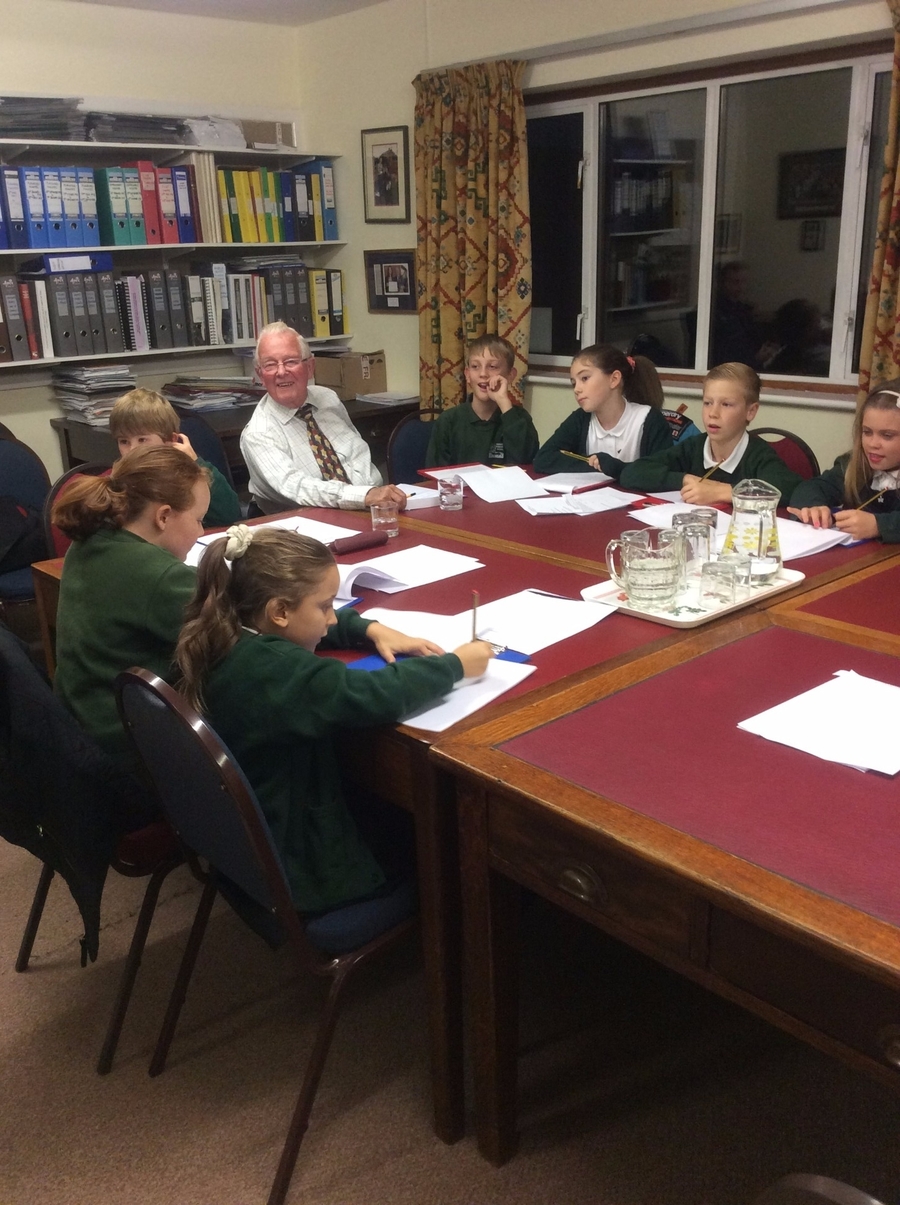 On Tuesday 18th October, the School Council were very excited to attend a Pewsey Parish Council meeting to see democracy in action! Our dedicated School Councillors met Mrs Gilbert and Mrs Spanswick at 6.30pm outside the Bouverie Hall.
Bronze Bike It Plus Award
We are very proud to have been awarded a 'Bronze Bike It Plus Award' for all of our cycling, scooting and walking to school efforts this year. Every Wednesday the School Council have been encouraging pupils to travel to school in a sustainable healthy way. They have been recording this and there have been weekly prizes awarded in Celebration Assembly. With the help of funding from Sustrans the School Council has successfully provided scooter storage for those children travelling to school by scooter. The scooter pod has proved so popular that Mrs Gilbert is thinking of buying a second one!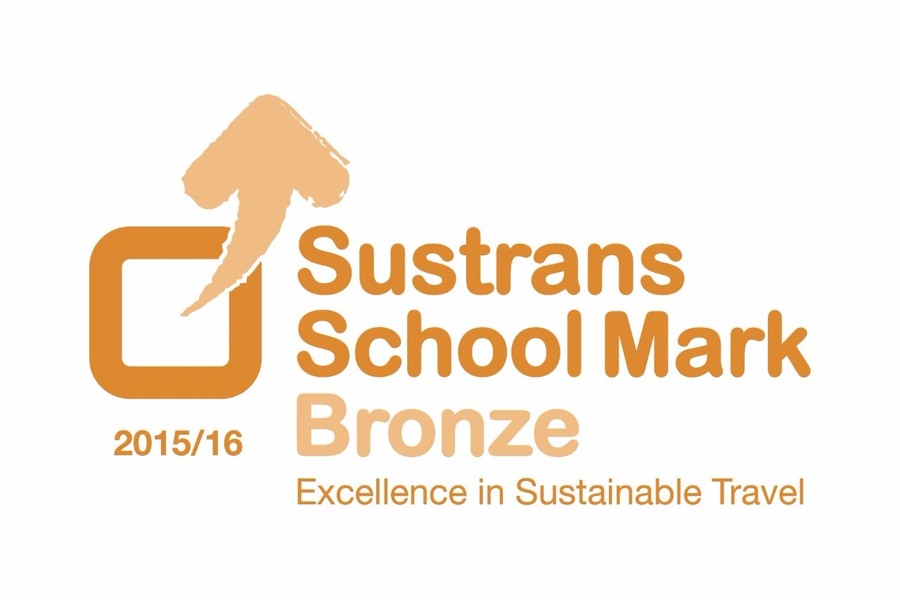 Dr Bike helps to repair 49 bikes!
We would like to thank Dr Bike and Jo from Sustrans for all their help and support this week. A staggering 49 bikes were brought into school to be looked at by Dr Bike. In addition to this, the Key Stage 2 classes were all shown how to repair a puncture and they all practised changing a tyre.


OFSTED visited Pewsey Primary School on 24th January 2017. We are pleased to report that they judged this school to still be a good school. You can read the letter that the HMI sent to the school here.
Making Toothpaste, aliens, electro-dough and much more - a great way to start 2017!
Our Vision
At Pewsey Primary School, we work together to create a whole school community focussed on raising the aspirations of all, in a supportive and safe environment. We challenge everybody to achieve their full potential: socially, emotionally and academically.
Pewsey Primary School is part of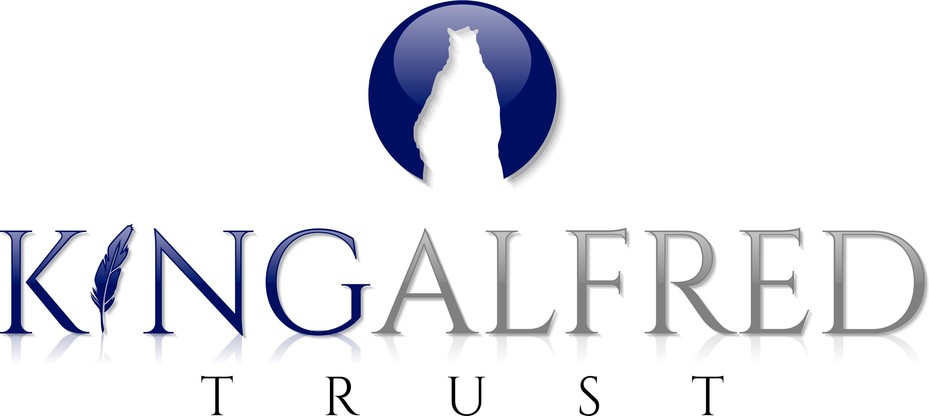 Class Showcase
Click HERE to see the great things the children are doing
Pupil Premium Awards 2016
We are delighted to have been given a 2016 local award for our successful 'disadvantaged pupils' (those pupils for whom we receive the Pupil Premium).
Mr Sam Gyimah MP the Undersecretary of State for Childcare and education said in a letter to Mrs Gilbert: "The reason you have been selected is that you are one of the high achieving schools in the country in terms of the attainment and progress of your disadvantaged pupils since 2011."
We are thrilled with the great efforts made by all those involved and the recognition that this has now received. His full letter can be read here.
&nbsp
We were very excited to meet Mike Mullen who is a former world BMX champion. He held an assembly where he talked about all of the obstacles that he overcame to become a world champion. He then visited each class where the children asked him questions about his life.
To watch 2 video clips showing Mr Carter learning a new bike trick and Mike jumping over Mrs McKay and Mrs Parsons click HERE
Latest School, Reception, Year 1, Year 2, Year 3, Year 4, Year 5, Year 6 Events
Christmas Parties

18

Dec

2017

1:00 pm - 3:00 pm

Christmas Church Service

20

Dec

2017

11:00 am - 11:30 am @ St John's Church, Pewsey

Break up at 1.30pm for Christmas

20

Dec

2017

1:30 pm - 1:30 pm

Teacher Training Day - School Closed to pupils

04

Jan

2018

Teacher Training Day - School Closed to pupils

05

Jan

2018
Click below for more information
Year 5/6 Residential Trip to PGL - Osmington Bay
From June 18th - June 20th, Mr Carter, Mrs Spanswick, Miss Sainsbury and Mrs Talbott took a group of Y5/6 pupils to PGL's Adventure Centre at Osmington Bay, Dorset.
They had an amazing time - taking part in lots of adventurous activities including:
Kayaking

Giant Swing

Zipwire

Raft building

Rock climbing
The watersports all took place at the Portland Bay Olympic Centre.
Lots of fun was had by everyone, even if the weather was a little challenging at times!
Please Right-Click the links above for the newsletters and choose "Open in a new Tab" or "Open in a new Window".
Pewsey Primary School gets £3,000 of new reading books!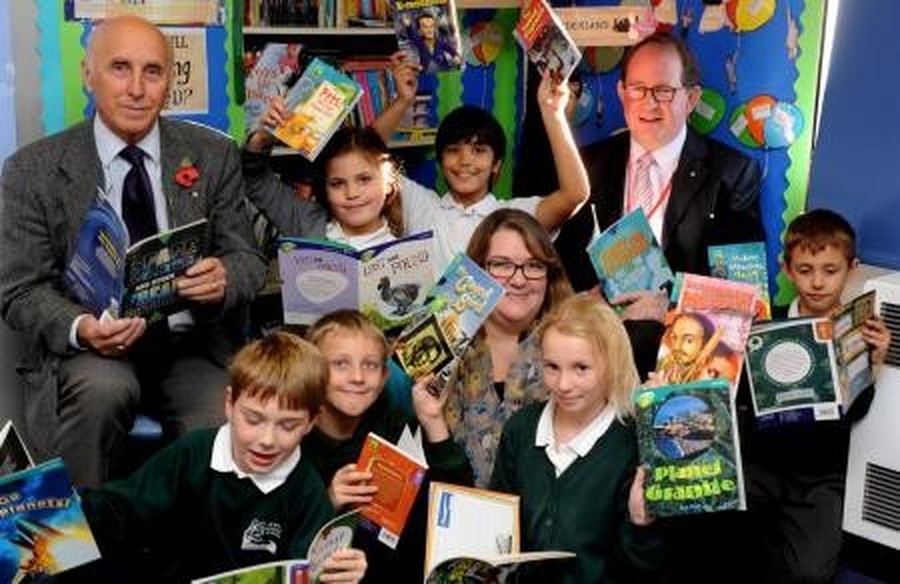 The Marlborough and District Rotary Club kindly donated some funds to supplement the money that the PTA have raised to purchase new reading books for Key Stage 2. The children are really excited by the new reading books and are keen to read them.
Please click here here to read more