Click the picture to see what year 4 have been learning.
Our topic for Term 5 is ...
Indian Adventure
You can find out more about the individual subjects by clicking on the Class Curriculum Overview.
Class Blog
Coming up ...
The British Museum Monday 15th January 2018.
We will be taking a look at some of the best Ancient Egyptian artefacts in Britain.
Year 3/4 visit to Avebury Henge October 2017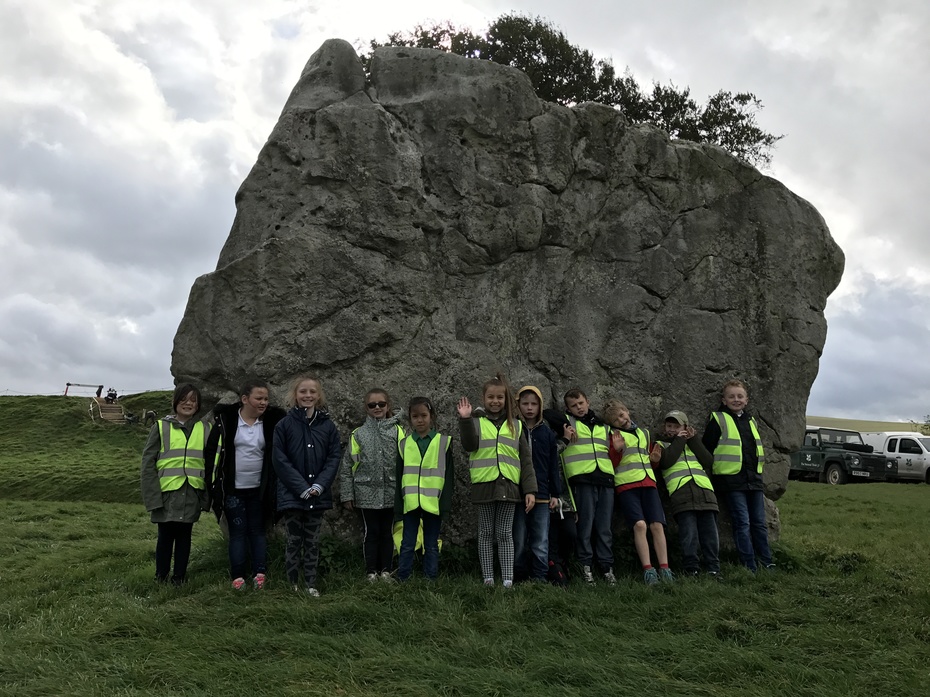 After many miles of hardship and toil, the Year 4 pupils finally dragged their stone to it's destination: Avebury Henge.
Their journey had been filled with danger and poor working conditions; many often felt too exhausted to continue but they staggered on regardless.
Here we see our intrepid team resting before they return to drag more stones to this sacred site.
For further pictures of Year 4's trip to Avebury, see the class showcase.
The class made stone age tools to help them understand what it might have been like to live over 4000 years ago.
Don't forget to check out the class weather blog/forum on Purple Mash
As requested, Year 4, you now have a challenge blog on purple mash to enter any details of your homework challenges.
Don't forget ...
Monday - Homelink Books
Fantastic Four Reading
Thursday - Hand in homework
PE Kit
Friday - New homework
PE kit