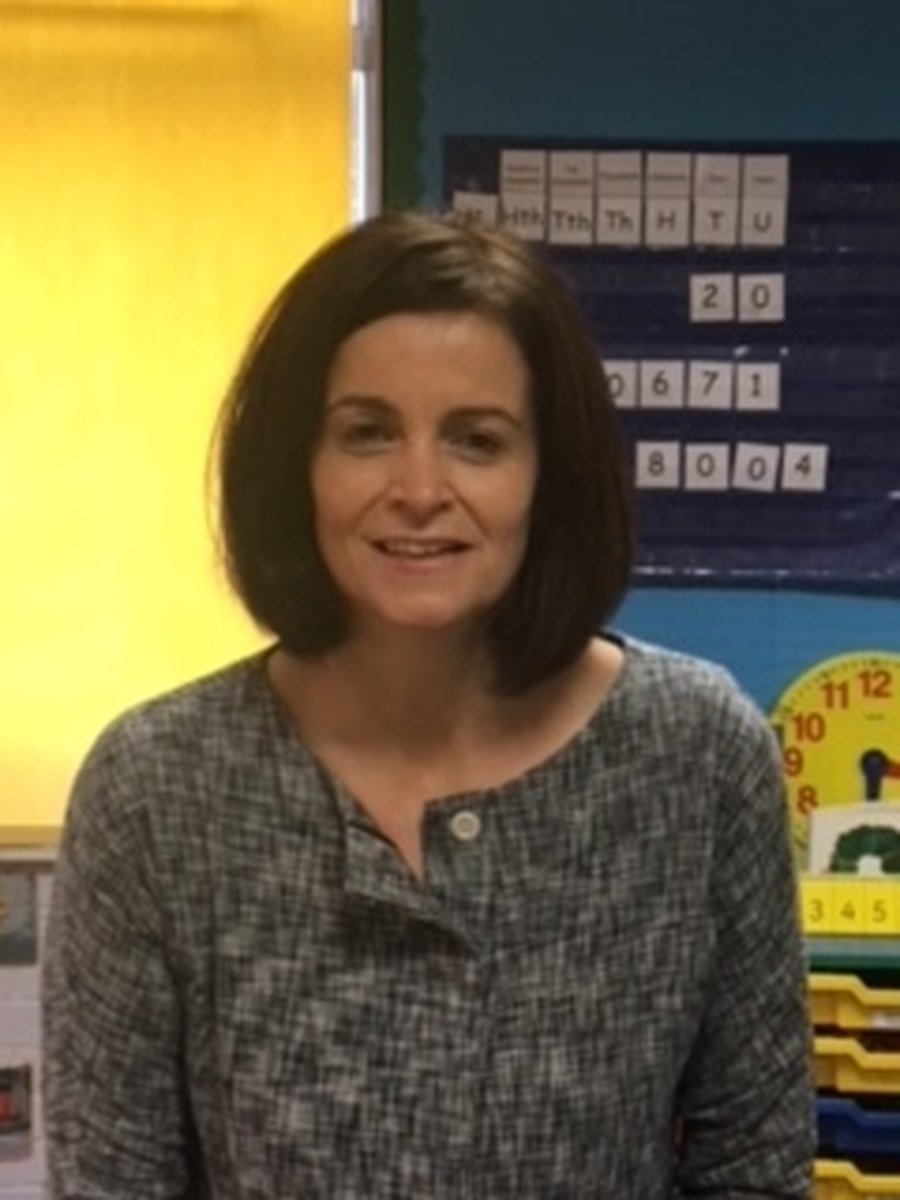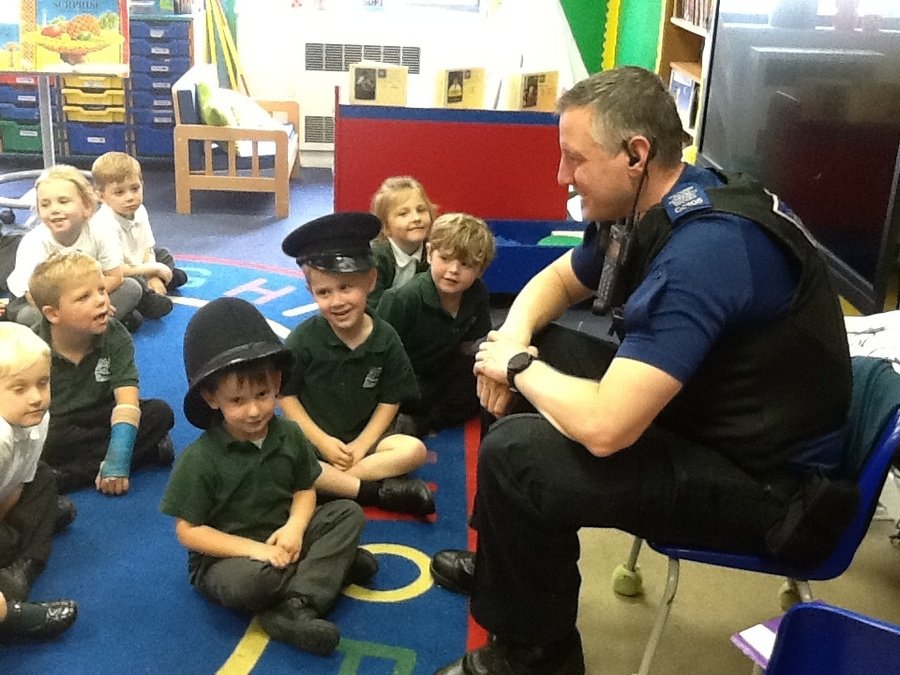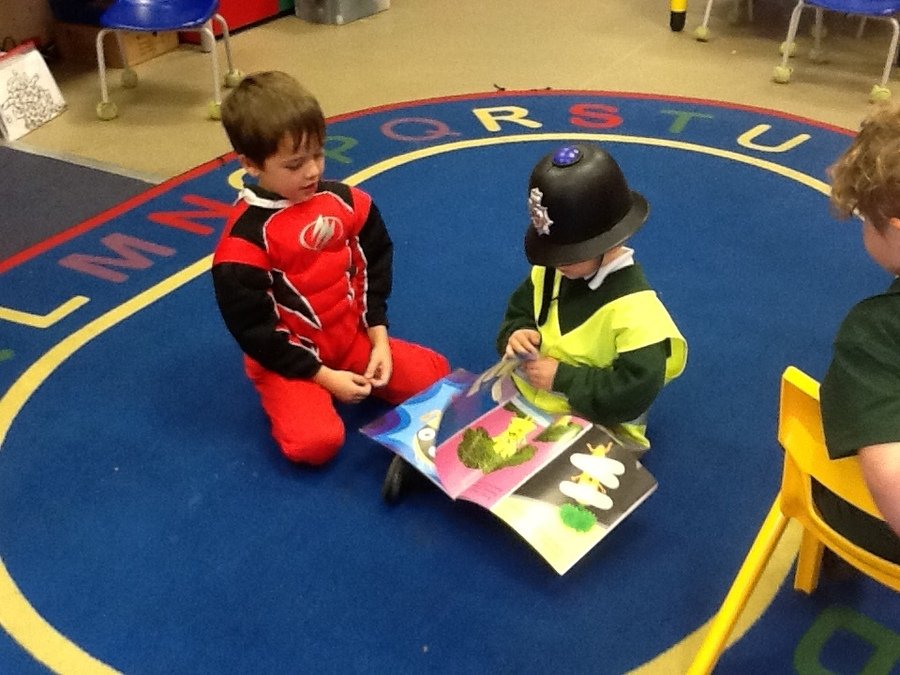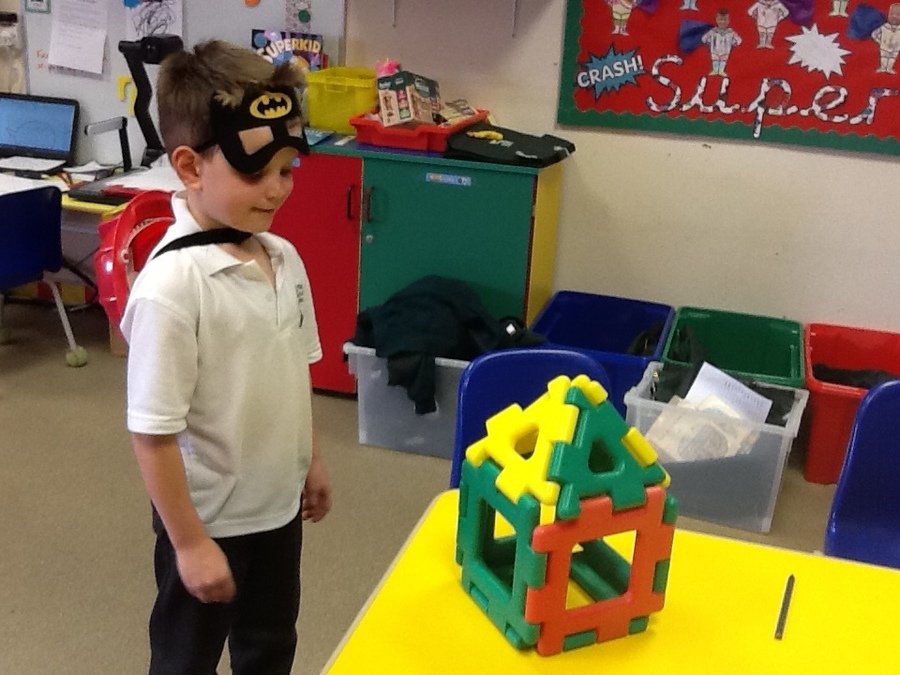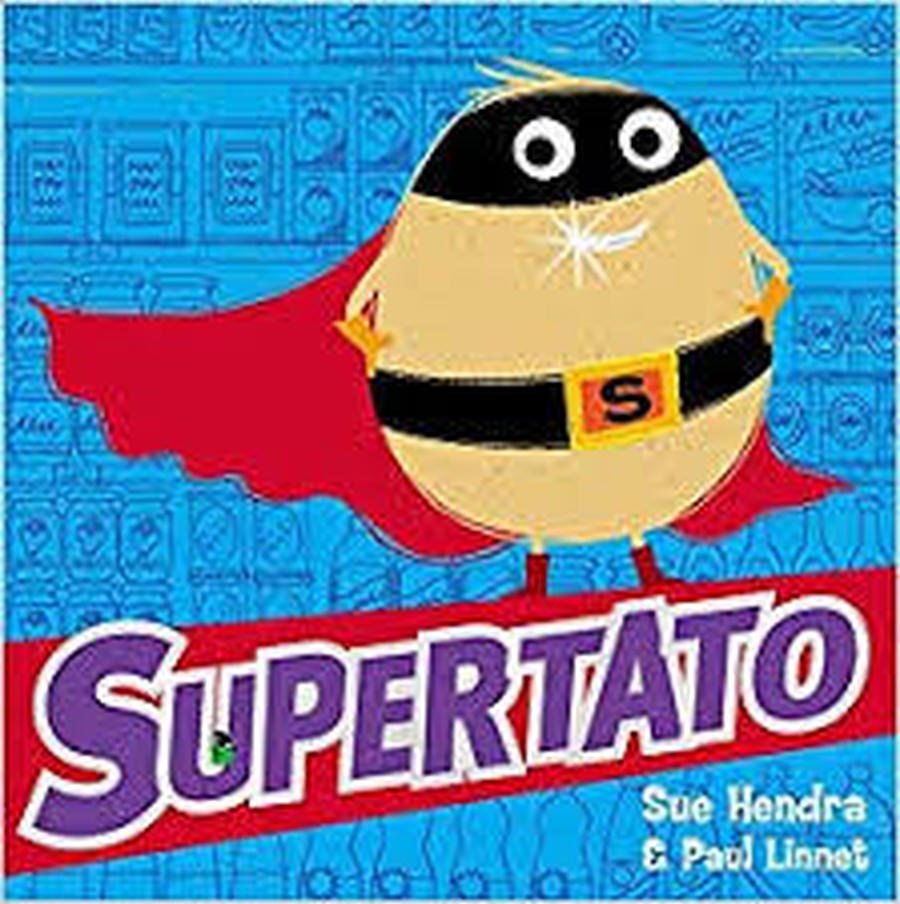 Supertato to the rescue!
This terms learning is based around the book Supertato by Sue Hendra.
We discovered that an Evil Pea who had escaped from a supermarket was hiding in Pewsey Primary. After he had trapped some of our vegetables we decided we needed some help to catch him. We wrote secret messages to Supertato and learnt about writing speech bubbles.
Now that Supertato has come to our rescue we have been busy helping him by planning and building traps from Lego and jelly. In the meantime, keep an eye on your freezer for any escapees!
We have also been learning about real life superheros. We were very lucky to receive a visit from PC Paul who works at Pewsey police station. We learnt about how the police help to keep us safe. We were most excited about sitting in PC Paul's police car and wearing his helmet.
In maths we have been focusing our learning on counting, ordering and recognising numbers to 10. We have been busy looking out for numbers that are used in our school.